How to Make the Most Out of Playing Online UK Slots
Online UK slots are by far the most popular form of casino game. They're also one of the easiest to play and understand, with simple rules and a straightforward goal. If you're looking to get the best enjoyment out of playing slot games, continue to read below for the best tips from Fortune Games.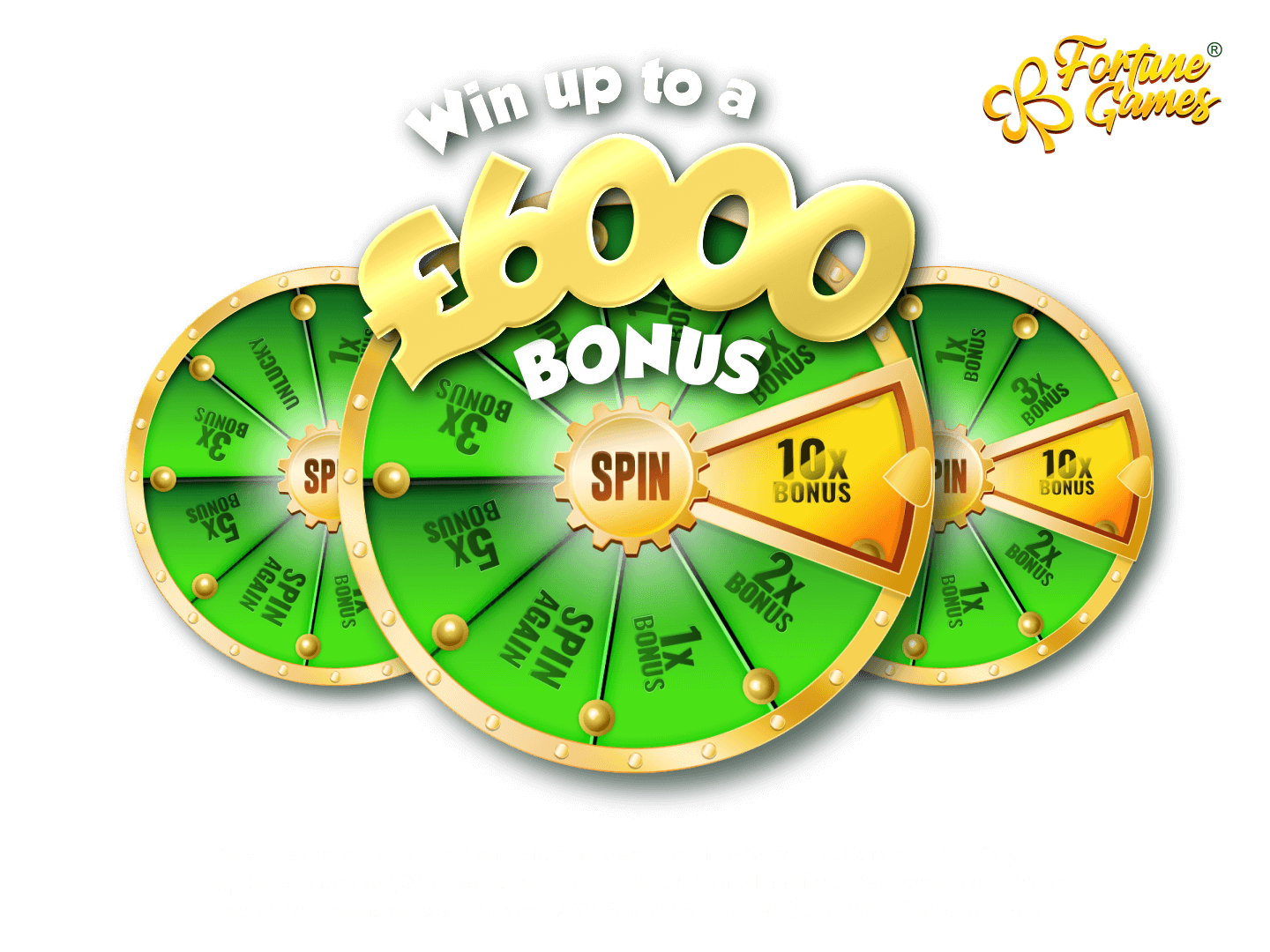 Choose a Safe Online Casino
Choosing a safe real money casino is crucial to your overall gaming experience. The first, most important thing you can do when it comes to selecting a new casino is checking its license. Many players assume that the license of the operator will tell them everything they need to know about a casino's legitimacy and safety, but this isn't necessarily true. In fact, there are many different types of licenses that can be issued by jurisdictions around the world — and no single jurisdiction issues every type of license available for online gambling operators!
This means it's important for you to check what kind of licenses each operator holds before you decide which one is right for you. There are several different licenses that could grant an operator permission to offer games within your jurisdiction; some examples include the UK Gambling Commission's licence. If these aren't displayed on an online gambling site's homepage or in its footer menu, then it's likely not licensed in any way shape or form!
Check Out the Online Casino Bonus Offers
Before you use the bonus, check out the terms and conditions. The wagering requirements on your bonus can vary, and it's important to know what they are before you claim any kind of deposit offer on real money slots online. 
A lot of casinos like Fortune Games offer welcome bonuses where certain games contribute more to meeting their wagering requirements than others do: slots usually count towards them much faster than table games or video poker; blackjack tends to be one of the best ways to meet these requirements quickly because players don't have too many decisions to make when playing (as opposed to roulette or craps). 
It's important not only that we understand what our own personal preferences are when it comes time for us build up our bankrolls, but also what kinds of bonuses these specific casinos offer because each one has different rules attached.
Consider a Game's RTP/Volatility/Paylines
A slot's RTP is the average amount that a machine pays back to players over time. This means that, for example, if you play 100 spins at a slot game and get lucky enough to get your money back, then your RTP is 100%. Get the max reward every time you play slots.
Volatility is a term used to describe how much a game's payouts fluctuate over time. Since slots are games of chance, they're naturally less predictable than other casino games like blackjack or roulette. High volatility slots tend to have bigger rewards, but also big losses; low volatility slots have smaller swings in their payouts. If you're willing to take on bigger risks, then high volatility games may be for you.
Paylines are simply the number of possible winning lines on the reels; there can be as few as one and as many as five or more per reel (though three-reel games are most common). The higher this number is, the better your odds at any slot game.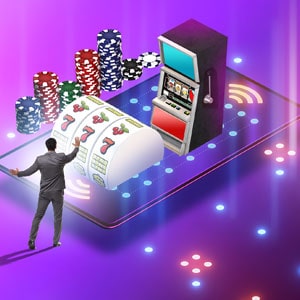 Test Out Your Chosen Slot for Free
You should always make sure you are happy with the way a slot machine operates before you start playing. You can do this by trying out the game for free at different stake levels and jackpot levels, to see how it feels. This doesn't apply for every game, but some offer players a way to try things out without spending any money.
You need to test out the bonus features of your chosen slot as well as checking out any bonus rounds that may be offered by these games. It is also important that you check if there are any scatter symbols in play because, they can lead to much bigger prizes than normal reels spin wins.
Work Out When to Play Slots and When to Stop Playing 
It's important to work out when to play slots, when to stop playing slots and how often you should take a break. To do this, you need to understand what it is about slots that keeps people coming back for more. For most, it's all about the thrill the anticipation of getting lucky. It's generally good to stop playing as soon as you reach a certain spending threshold or when you start going on a losing streak.
Other Ways You Can Improve Your Experience
There are lots of ways you can improve your odds when playing, thus maximising your overall experience. Here are a few tips to get started:
Play at reputable online casinos. Look for the best rated casinos with solid reputations and a wide selection of games.

Choose a safe and secure payment method. You'll want to make sure that your personal information is kept private, so don't use an unsecured connection or any other method that might put your identity at risk!

Pick progressive jackpot slots if there's one available in the category you like best; these attract lots more players, which increases the excitement, as well as odds for everyone involved!
You now know some of the best ways to improve your experience with slots online win real money. At Fortune Games, we pride ourselves on being the best online casino in the business. We offer an unparalleled gaming experience that is second to none, complete with all of the bells and whistles players have come to expect. Plus, our generous bonus offers and promotions are sure to please even the most discerning player. So why not join us today and see for yourself what all the fuss is about? You won't regret it! Depositing your winnings will also never be a problem. Don't forget to have fun while you're gambling online — it's supposed to be enjoyable, after all! 
If you need any help, our customer support team is always available to answer any of your questions. You can also read below to read some of the most frequently asked questions that we receive!
Are online slots fair?
There is no one definitive answer to this question. Some people believe that they are fair, while others believe that they are not. One factor that may contribute to this belief is the fact that some online casinos use software programs called random number generators (RNGs) to determine the outcome of slot machine games.
Some people believe that RNGs are not truly random, and that they can be manipulated in order to enable casinos to rig game outcomes in their favour. However, there is no evidence to suggest that this is actually the case. In fact, most online casinos like fortunegames undergo rigorous testing by independent auditors in order to ensure the fairness and integrity of their games.
Are online slots safe to play?
Yes, online slots real money are generally safe to play. However, it's important to make sure you're playing at a reputable site like fortunegames.com. At fortunegames.com, we take player safety very seriously and use the latest security measures to protect your information. We also offer a variety of banking options that allow you to deposit and withdraw funds quickly and easily. So why not try your luck today?
How do online slots real money UK work?
An RNG is a computer programme that generates a sequence of numbers that are completely random. This means that the results of each spin are determined by chance, and not by anything you do or don't do on the game. So whether you're playing online slots real money no deposit or just for fun, you can rest assured that the games are fair and your chances are exactly the same as everyone else's.
Are there cheap casino games for money?
Yes! When it comes to finding cheap casino money games, slots are generally the best option. Not only are they typically cheaper than other casino games, but they're also a lot of fun and can be played without any prior experience.
There are hundreds of different slot games to choose from, so you're sure to find one that suits your budget. And, if you're looking for even more value, many online casinos offer free spins on selected slots as a welcome bonus for new players. So, if you sign up at an online casino today, you could end up playing your favourite slot game for free!
There are a few other types of casino games that offer the chance to win money without spending too much. Games like bingo are usually very cheap to play, and some online casinos also offer real money slots that can be played for free. Be sure to do your research before choosing an online casino though, as not all of them are reputable and trustworthy.