Online slot machines are an exciting way to try your luck at the casino, but with so many terms to keep track of, it can be hard to know where to start. In this blog post, we'll cover some of the key terms you should know before you hit the slots. Learning these will help make your experience even more fun and successful! 
Payline 
A pay line is a line on the slot machine that runs across the reels. If a combination of symbols appears along this line, then a payout is triggered. How many pay lines there are varies depending on the game, with some having as few as five while others have up to 100 or more.
The pay table is where players can see what they could win in each game they play. This usually includes detailed information about which symbols trigger which wins, how much each win is worth, and any bonus rounds or special features that might be included in the game. 
Wild Symbol
A wild symbol acts like a joker card in poker. It can stand in for any other symbol on the reel except for scatters and bonus symbols; this allows it to create winning combinations which would not otherwise have been possible. Some games also have special features linked with wilds such as multipliers or expanding wilds which add extra excitement to your gaming experience!  
Online slot machines may seem intimidating at first due to all the different terms and features available, but once you learn these key concepts, it becomes much easier! These are all important aspects of playing online slot machines that every player should understand before taking their chances on their favourite games. With these basics mastered, you're ready to start spinning those reels.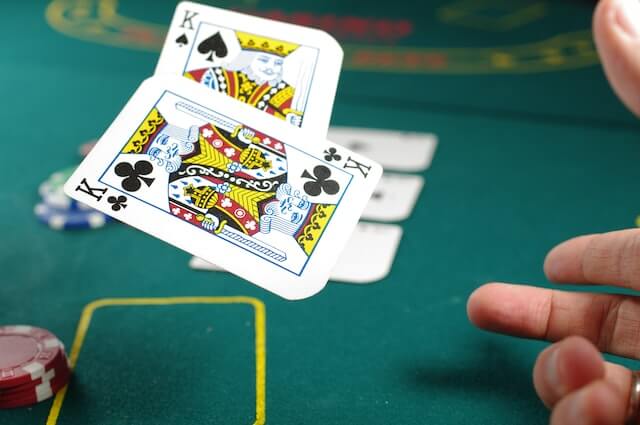 With our useful blogs, we aim to provide our readers with the latest news and tips for the gambling world!
Please read more of our slot machine blogs, such as this one,  How to find safe and secure online slots to play, if you found this article helpful. Regardless of your interests, we cover a variety of topics so there's something for everyone to enjoy.
Play your favourite online slots games right away and find out how much fun you can have!
Play your favourite online slots games with us today and become a part of our community
Start playing now at Fortune Games!
There is an extraordinary selection of games for you to choose from, ranging from the classic fruit machines to the most up-to-date video slots that feature amazing graphics and sounds.
If you have any questions, please feel free to email us at support@fortunegames.com. We offer a wide variety of games that you will love playing here at Fortune Games.
Test your luck at Fortune Games!
We've got something for everyone: whether you're a beginner or an expert, we've got games that will suit your style. Our site is easy to use and looks great on all devices, and it's even mobile-friendly. If you prefer playing in real-time, we also provide lots of options to choose from.
With our online slots, table games, and video poker machines, you'll find we have something for everyone. There are a whole host of exciting promotions and bonuses available at our online casino. Have fun and take a spin.
Getting the most out of playing online slots!
Do I have the option to play online slots for real money?
Certainly. There is nothing better than playing real money slots online to be entertained. Most reputable online casinos offer slot games, as well as bonuses and promotions that give players extra bonus money to play with. Make sure you do your research before choosing an online casino, as not all of them are created equally. To find the best online casino, make sure you read reviews posted by other players and examine the payout percentages on slot games before signing up.
How can I find the best website for playing online slots?
A lot of online slot sites are operating today, but Fortune Games is one of the best. In our casino, you will find a wide variety of slot machines to choose from, along with great bonuses and promotions. We also have a very user-friendly website, so it's easy to navigate and find the games you want to play. Please contact us if you have any questions or problems; we pride ourselves on our excellent customer service. In summary, if you're looking for an amazing online slot experience, Fortune Games is the place for you.
Should I bet large or small when playing slots?
There is no one-size-fits-all answer to this question because the best strategy for playing slots depends on the specific slot game you're playing. The odds of winning are higher when the RTP is higher. So it's important to do your research before you gamble and choose a casino.
What are the top three games played at online casinos?
In terms of online casino games, there are many different types available, but some of the most popular ones include slots, blackjack, and roulette. There's no doubt that every game has its own set of rules and strategies, so it is important to do some research before you play any game.
That said, slots are generally popular because they're easy to play and there are so many different themes and options available, so you won't get bored. Another popular option is blackjack, which is skill-based and offers players a rewarding experience. Lastly, roulette is another classic casino game that is enjoyable for players of all levels and skill levels.
What are some tips for playing slots smarter?
Smart ways to play slots include researching the payout percentages of each machine.
Another smart way to play slots is by utilising casino bonuses, which will allow you to play with extra bonus money after you make a deposit. Ensure you read each bonus's terms and conditions before accepting it so you know what you're getting into.
Last but not least, always gamble responsibly and never wager beyond your means. Best of luck to you and have fun!