Wild Predators
Fortune Games® Slots Review of Wild Predators Slot Game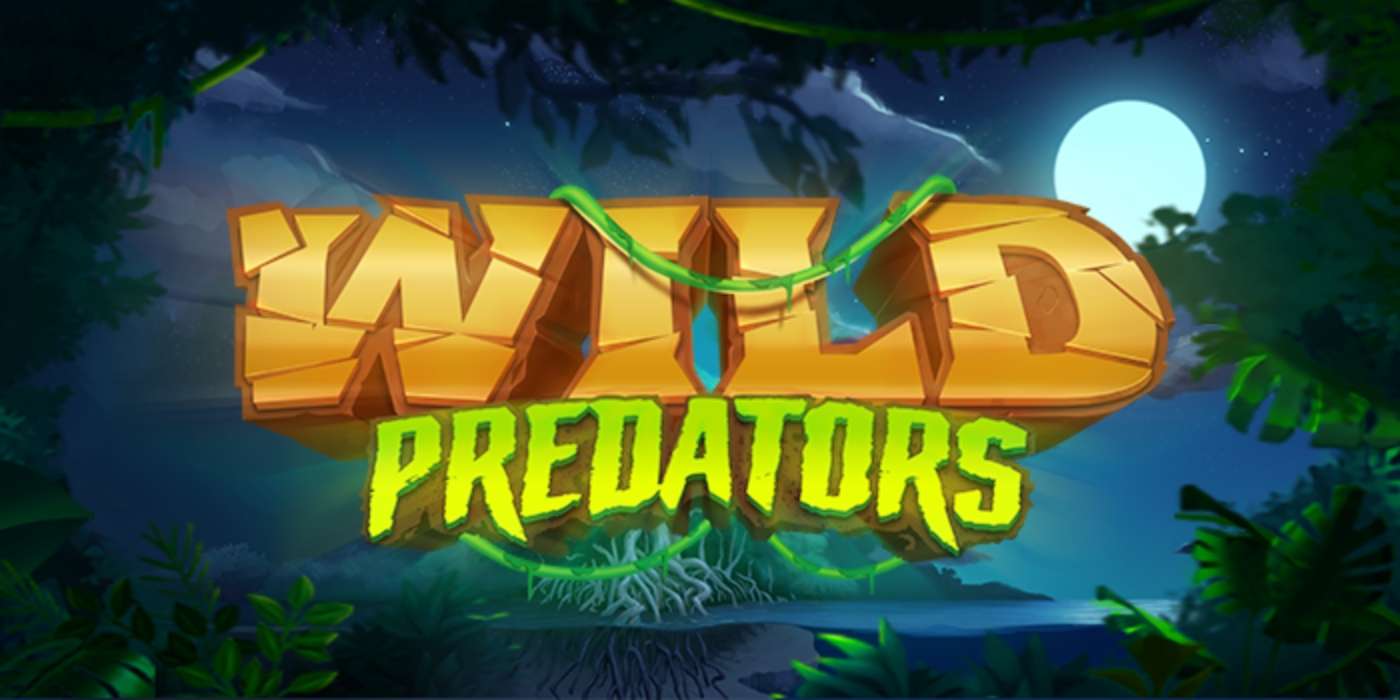 Soundtrack and graphics
Graphically, Golden Rock has put a lot of work into this game, as the reels feature nicely designed symbols and slick animations. When you score a win, different animations will appear which keep the gameplay interesting, although the animation on the spinning reels can be a bit glitchy and make gameplay feel clunky at times. While it suits the game's animal and jungle theme, the drum-based jungle soundtrack can get repetitive during extended play. From a graphics perspective, this game is pretty well made, though maybe it could have been improved a bit.
In Wild Predators, the player returns to the game
As a result of its 95.98% return to player, Wild Predators is a major factor for many players when choosing a new gaming experience. Although the maximum payout of x1,020 initial stake isn't particularly high in the slot market, the large number of possible wild symbols that appear on the second, third and fourth reels make it possible for players to chain together huge wins, which is certain to appeal to the larger gaming community.
Here's how to play
Wild Predators can be played in a few simple steps:
1. Look for the menu at the bottom of the play screen after the game has loaded. As well as controlling gameplay, this panel provides access to different menus.
2. On this bottom screen menu, click the tab icon. When you click on this, you will be taken to a screen that explains the game's bonus features, though clicking left and right will also display the game's paytable and rules, as well as winning line positions. For a more rewarding gaming experience, it is always worth taking a few seconds to understand the rules and paytable before spinning.
3. Using the cross symbol at the top right, you can return to the main gameplay screen. Look for the gear symbol on the bottom left to control the game's settings, such as the soundtrack. Before playing, make sure these settings are optimized for your device.
4. The up and down arrows on the bottom left of the screen allow you to select a wager amount between 0.05 and 250.00.
5. If players are comfortable, the autoplay feature can be used to play anything between 1 and 100 games consecutively, using the buttons on the bottom right of the main play area.
6. Click on the green spin button in the bottom right corner of the screen when you're ready to play! Make sure you set an appropriate budget before you begin your gameplay session, and always play responsibly.
Sizes and payouts of bets
A minimum bet of 0.05 and a maximum bet of 250.00 can be placed on Wild Predators. However, this is usually governed by local gaming and currency laws in your area, so be sure to check before playing. The paytable for matching 5 symbols in a paying position in Wild Predator is as follows:
-5x Tiger - 50,000.00
-5x Panther - 40,000.00
-5x Shark - 30,000.00
-5x Crocodile - 25,000.00
-5x Eagle - 20,000.00
-5x Ace/King letter symbols - 15,000.00
-5x Queen letter symbol - 12,500.00
-5x Jack/Ten symbol - 7,500.00
In addition to a predator win, free spins are awarded when a wild appears on the second, third or fourth reel. If players are lucky, they may be able to chain together multiple big wins. Players will need to maintain a strong nerve in order to chase the bigger wins in Wild Predators, as all slots can be quite volatile.
Wild Bonus Feature
These wild symbols are used in Wild Predators' main bonus feature. In the event that the player scores a winning combination of predator symbols and a wild symbol, 5 free spins are awarded, with the possibility of retriggers. A player can earn additional free spins and payouts by scoring further wild and special symbols during this feature, so if luck is on their side, they can score indefinitely!
Wild Predators offers plenty of quality gaming content, despite not exactly reinventing the wheel. During a lucky streak, it can be extremely satisfying to chain together several consecutive payouts from the free spins mode, though this is easier said than done. A few elements of Wild Predators could be refined, but these are minor issues that the developers will resolve quickly, so why not try it out?
*All values (Bet Levels, Maximum Win, etc.) mentioned in relation to this slot game are subject to change at any time