Vinyl Countdown
Fortune Games® Slots Review of
Vinyl Countdown

 

Slot Game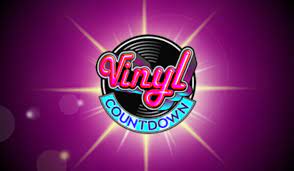 Countdown slot for vinyl
Those lucky little spinners need to put on their dancing shoes. The Vinyl Countdown will transport you back to a simpler time when bad haircuts were not only acceptable, but actively encouraged.
A nostalgic theme harkens back to the rockin' era of 1950s America in this slot machine. A disco ball, jukebox, vinyl records, and a variety of sugary treats make this game perfect for reliving the good old days. It's like Grease Lightning meets Las Vegas.
The game itself has just 9 paylines spread over its 5 reels, making it a pretty standard option in the slot machine market. This game lacks any notable bonus features, which is a shame since many players will be deterred. Despite this, there are some wild symbols and scatter symbols to keep things interesting.
Slot machine with a refreshingly retro feel
When you find a slot machine with a theme that is a little different, it is always a delight. One of these slots is Vinyl Countdown. As a matter of fact, there are very few games targeted at the nostalgia niche - unless you consider Ancient Egypt themed slot machines nostalgia...
This slot machine appeals directly to many players who grew up in the rockin' 50s. Its cool and retro aesthetic will surely attract players even if they weren't alive in those days. To reflect the vintage era of classic glamour, the graphics themselves are quite cartoon-like.
A simpler time calls for a simpler game
You can play this slot machine just like you would a record player. By offering only a limited range of wagering options, this slot machine is even easier to play. Those options are 0.25, 0.50. 1.00 and 2.00.
In addition to activating more paylines, players can also increase their bets. In total, there are nine playable lines, which you can toggle by clicking the numbers along the side of the game or by simply clicking the "Select Lines" button. A stake is placed on each spin by multiplying the number of lines by the coin size. In other words, you could bet as little as 0.25 for a low value spin on only one pay line or as much as 18.00 for a high value spin on all possible pay lines.
This game's least valuable icons are some sugary deserts, so if you have a sweet tooth, you might enjoy it. With these symbols, you can win up to 250x your coin size when they appear five in a row. Vinyl Countdown's most valuable symbols are, in order of value: dancing shoes, heart icons, a beautiful belle and the heartthrob 50s rocker sporting the trademark pompadour hairstyle. There is no doubt that the Vinyl symbol itself is the most rewarding icon, multiplying the coin size by 1,000.
Players who enjoy sitting back and letting the slot do all the work are in luck. The game features an "Expert" mode that allows players to set up a continuous autoplay round of up to 500 spins.
Let's rock the wild symbols
The slot machine does not have any bonus features such as free spins or gamble games. Players will just have to make do without any of these side games to mix things up, which is quite unusual for a video slot machine of this caliber.
There are wild and scatter icons in Vinyl Countdown, both of which contribute to the gameplay's interest. The scattering disco ball, for example, can appear on any of the game's 5 reels and pays out regardless of where it appears. In order to win money, you simply need to come across three or more anywhere on the game screen. In addition to the scatter card, the wild card depicts a jukebox and it will fill in winning combinations for all other symbols except the disco ball.
This is a historical slot machine that is still relevant today
It may not be the best slot machine when it comes to bonus features, but it certainly delivers a very well designed game to players. Aside from that, it offers something different from the many tried and tested slot themes. Then check out this game, which grooves to the beat of our own living history, if you're bored of games about ancient history?
*All values (Bet Levels, Maximum Win, etc.) mentioned in relation to this slot game are subject to change at any time