Valkyrie
Fortune Games® Slots Review of Valkyrie Slot Game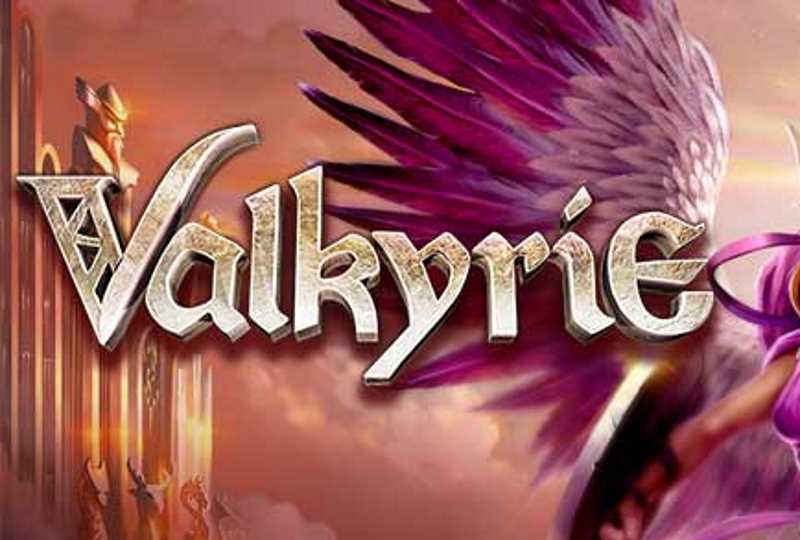 ELK Studios: An overview
In the heart of Stockholm, ELK Studios is a successful Swedish gaming company. A team of developers works hard to create games that are as visually stunning as they are fun to play. Players can become fully immersed in the gaming experience thanks to intricately designed game characters and advanced animation. If you're familiar with ELK Studio's other slots, you'll know that these games stand out from the crowd thanks to their incredible attention to detail. Hundreds of casinos across the UK, Europe, and beyond offer slots created by this talented team. Wild Seas, Route 777, Ivanhoe, Sam on the Beach, Wild Toro, and DJ Wild are some titles you might recognize. There are plenty of other slots games that have become staples of online casinos, in addition to Valkyrie.
Design of Valkyrie Games
As soon as you launch the game, you can tell this is a high-quality slot. A lot of time, energy, and imagination has gone into the design and overall feel of the game. Dramatic, intricately detailed slots begins with a captivating intro sequence. After the intro, you'll see the game screen for the first time. There is no room for minimalism in this slot - it is colourful and striking. In purple and violet tones, the game reels are surrounded by twisted fairytale-like trees and jagged rocks. Adding to the fairytale feel of the slots, the game text is written in classic Nordic style. Each of the five slots reels has four active symbols, giving you 20 symbols at the same time. With a dark yet slightly translucent background, the symbols really stand out as they land on the reels. Playing one of the most impressive fantasy theme slots, you can feel that the team had a lot of fun designing it.
A sound effect for Valkyrie
First, let's talk about the music, which is suitably dramatic and wouldn't sound out of place in a Hollywood film. This plays in the background at all times - unless you turn it off, of course - adding to the mounting excitement as you spin the reels. The piece of music used in this slot is pretty long, so it won't become annoying or grating after a few minutes. When you land the right combination of special symbols or trigger a win, there are a number of sound effects that will play.
Symbols associated with Valkyries
There is a lot of detail in the symbols and the characters are like works of art in the game. In the game's title, the Valkyries appear as symbols. Freya, the goddess of love, watches over your progress while the Valkyries themselves are the highest-paying symbols in the game. The most lucrative symbols are Helena, Gena, Tyrsa, and Andora, which will appear repeatedly in winning combinations. In addition to the Valkyries' weapons, which also appear in the game, the Valkyries' weapons are the second highest paying symbols. In addition to these symbols, there are the standard playing card symbols, from J to A. Even if you manage to land five of these on an active payline, you won't enjoy particularly big wins.
Amounts paid out by Valkyrie
When you open the information panel in the game, you will see a hugely impressive maximum payout depending on where you choose to play this slot. This amount is an incredible 500,000, for example. In spite of the fact that there is a note under the prize amount explaining that it is based on the maximum bet level, experienced gamers will know that prizes of this amount in non-progressive jackpot games are extremely rare! Even though this is an eye-catching top prize, the chances of hitting anything close to this are very slim - but that doesn't stop it from adding to the excitement of every spin!
Like Valkyrie, there are other games
You should also check out Thunderstruck and Thunderstruck II if you love the look and feel of this game and enjoy big, theatrical slots. Despite the fact that both games are from the same studio, the sequel is much more dramatic than the first. However, both have a Nordic theme, and will appeal to fans of the genre. In both games, you can win some big payouts and there are some excellent special features. The Thunderstruck II slot has an excellent randomly triggered bonus feature that can appear during any spin in the base game and rewards the player with multiple wilds. In this game, you can also choose which free spins mode you'd like to play as you unlock more options. With each mode, there are different spins and different features, including extra wilds and multipliers.
Valkyrie: How To Win
Unfortunately, as with all reputable slots, it's not possible for anyone to tell you how to win at Valkyrie. It is impossible to guarantee a win. There are strict rules and regulations pertaining to online casinos, and all slots games at reputable casinos are controlled by random number generation. You should only play at casinos that are properly licensed and regulated. While it's possible to enjoy great winning streaks on certain slots - which might lead you to believe you've discovered the secret of winning - these will never last. If you experience a lucky streak, enjoy it while it lasts, but remember it is only that - a lucky streak. Never chase your losses or think that you are owed a payout or that your luck is about to change if you just keep playing the game. Although the RTP is still above our preferred cut-off point of 95%, it is disappointingly low. Check out the real-money casino game for yourself and see what you can do with your bankroll.
*All values (Bet Levels, Maximum Win, etc.) mentioned in relation to this slot game are subject to change at any time