Twin Win
Fortune Games® Slots Review of Twin Win Slot Game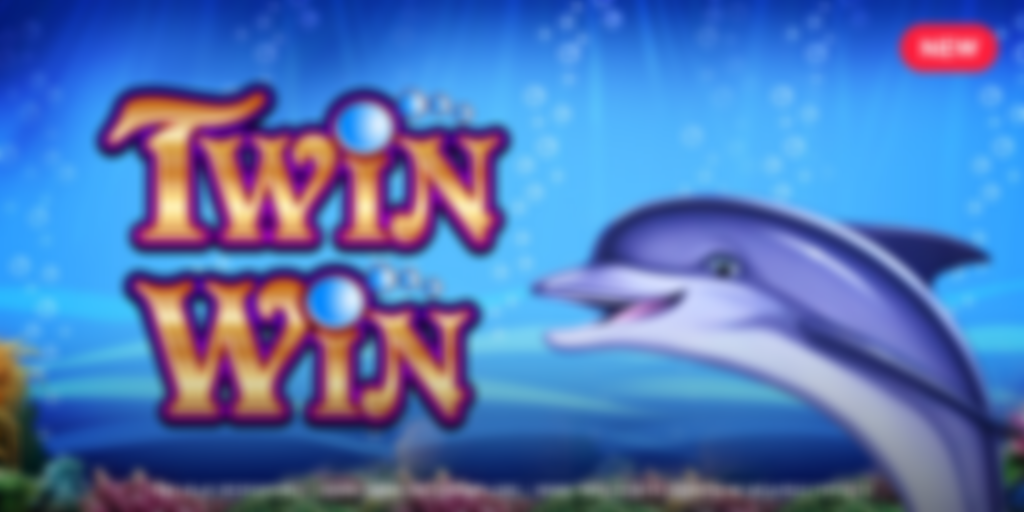 The Twin Win Feature gives you the best of both worlds
It is probably the most significant selling point of this gameplay that its split symbol feature is one of the most attractive features. The fact that this feature isn't that common in online casino games is a delight to see, and when it's implemented it's a wonderful addition to the game. Every time the 'Split Symbol' is included in one of your winning combinations, it counts as two symbols every time it is involved in one of them. The Split Symbol is a special symbol that adds all bonuses and wild symbols and scatter symbols to the payline when they win.
It is now time for the next segment of the Twin Win feature to begin. Wild symbols and scatter symbols are the two symbols that make up the Twin Win slot. There is a Wild symbol in the game that is the game's logo itself, and that symbol will be able to substitute for all other symbols, including the seals, tortoises, dolphins, fish and stingrays. As soon as the wild symbol appears and substitutes for one of these marine creatures, it will count as the split symbol mentioned previously. In this game, the Scatter symbol is designed to be in the form of cute little scuba divers who are exploring the depths of the sea. A Scatter symbol is one that rewards you with a certain prize if you are able to land at least three symbols on the reels across the board at once. It is possible to get five free spins if you get three Scatter symbols, twenty free spins if you get four Scatter symbols, and 200 free spins if you get five Scatter symbols.
Playing a game
Whenever you play at Twin Win casino, you are put on a mission to discover as much about underwater life as you can. When you first start playing the game, you will be overwhelmed by the amount of content it has to offer as soon as you get started. There are many different forms of sea life that you can experience, including dolphins, seals, and various other creatures. The primary goal of your mission is to find twin animals among these sea creatures in order to save them from extinction.
Design and production of visual and acoustic content
There is no doubt that the graphics of this game are well designed. The ocean blue theme combined with the abundance of marine life in the game really makes this game stand out from the rest. There is also a very lovely soundtrack accompanying this, which ensures players have one of the best and most entertaining experiences when playing online slots.
In summary
The first thing you may notice about this game, despite the huge amount of content it has, is that it does not seem that special or unique in any particular way when you initially load it up. At the beginning of the project, we must admit that we were also a bit sceptical about it. The more you dig into this fascinating underwater world, the more you will discover that the game itself has more depth than you could have ever imagined. I think the bonus system here is very well designed and offers pretty decent rewards, and the maximum jackpot of 10,000 is enticing enough to keep you going deeper and deeper into the great blue expanse. If you look at Twin Win's RTP, you will find that it is excellent, and when you take a look at the free spins bonuses that you can get, it is worth a try just for that reason alone. Considering that this is a relatively low-risk game, we would recommend it for beginners and novice players, rather than experienced players, as it is a relatively low-risk game.
*All values (Bet Levels, Maximum Win, etc.) mentioned in relation to this slot game are subject to change at any time