Thunder Reels
Fortune Games® Slots Review of
Thunder Reels

 

Slot Game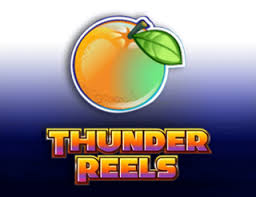 Theme, Graphics & Soundtrack
When It Comes To Mythology Themed Slots, Ancient Greece Has Always Captured The Imagination. There Are Magical Creatures And Epic Family Drama Between Powerful, Petty Gods Who Meddle In Human Affairs. Aside From Zeus, King Of The Gods, This Slot Features Hera, Queen Of The Gods, Hermes The Divine Messenger (With His Winged Sandals), Pegasus The Flying Horse, The Eagle, And An Olive Garland.
While Zeus Thunder Reels Sounds Dramatic, It's Actually A Quite Lofty Slot, Floating Among Heavenly Clouds. There's A Sweeping, Majestic Soundtrack That Is More Than Deserving Of This Magnificent Mythology.
Zeus Thunder Reels RTP And Variance
Zeus Thunder Reels Has A 95.4% RTP, Which Is Lower Than Average For A Modern Slot. Furthermore, It Has A Medium To High Variance, So While It's Fairly Balanced, It Comes With An Added Risk. Though, As Always, These Are Theoretical Figures Based On Long-Term Averages, Not Guarantees For Individual Spins, That Might Deter The More Cautious Among You.
How To Play Zeus Thunder Reels
Don't Worry, The Lightning Bolt Isn't Aimed At You:
In This Slot, Everything You Need Is Under The Reels, And It's Pretty Clearly Labeled. The First Button Is Info, Which Will Take You Straight To The Paytable. From There You Can Scroll Through Guides To Every Symbol And Feature In The Game.
When You Move Further Right To Adjust Your Bet, You'll See Your Current Balance Next To The Info Button. Use The Arrows To Move It Up Or Down One Step At A Time, Or Click The Max Bet Button To See All Possible Bet Levels.
Your Wager Depends On How Much You Have In Your Balance, How Much Risk You Are Willing To Take, And Your Budget, Which You Should Decide Before You Play. To Keep The Game Fun And Under Control, It's Also A Good Idea To Set Loss Limits And Single Win Limits.
If You Prefer To Play In Silence, The Mute Button Is Right At The Bottommost Corner Of The Screen, On The Right. In The Settings Button You'll Find The Toggle For Quick Spin, If You Want To Speed Things Up.
There Are Two Types Of Spins: Regular And Autoplay. For Regular, Simply Press The Big Spin Button. After The Reels Have Spun Once, You Can Choose To Change Any Settings And Check Your Balance Before Spinning Again.
The Autoplay Button Is Located Behind The Spin Button. It First It Just Offers You A Number Of Automatic Spins (From 5 To 999) Without Having To Keep Clicking. What's Sensible Is To Go To The Advanced Settings Tab, Where You Can Also Incorporate Your Loss And Single Win Limits So You Don't End Up Breaking Your Budget Without Noticing.
Now All That's Left Is To Have Fun! 
Zeus Thunder Reels Should Be Played Responsibly By Setting Yourself A Budget That Is Affordable And Sensible. 
Bet & Win Sizes
You'll Have A Pretty Good Range Of Bet Options Between 0.10 And 100.00. It Should Be Enough For Most Players, Though Some May Wish It Was Higher.
In Order To Win, Some Symbols Require Two Matches, Others Need At Least Three, But They All Need To Line Up Consecutively From Left To Right. If You Start At The Minimum Bet, The Paytable Looks Like This (It Will Adjust In Line With Any Bet Increases):
10, J, Q, K, A - 0.03, 0.08, 0.25
Winged Sandals, Olive Wreath - 0.03, 0.10, 0.30
Pegasus, Eagle - 0.05, 0.10, 0.40
Hera, Hermes - 0.05, 0.15, 0.50
Zeus, Wild - 0.03, 0.10, 0.30, 1.20
Zeus Thunder Reels Bonus Features
Wild Reels
These Are Triggered By The Lightning Bolt Bonus Symbol. When The Lightning Hits A Reel, It Fills It, Turning It Wild From Top To Bottom. One Lightning Bolt Will Stay For One Spin, But 2 Or 3 Lightning Bolts Will Last For 2 Or 3 Spins, Giving You Even More Chances To Win.
Free Spins
The Parthenon, The Ancient Temple Sat On The Hill Of The Athenian Acropolis, Serves As A Scatter. Find It 3 Times And You'll Be Awarded 15 Free Spins. During The Round, You May Continue To Trigger Wild Reels Every Time The Lightning Bolt Hits.
*All values (Bet Levels, Maximum Win, etc.) mentioned in relation to this slot game are subject to change at any time