The Spin Lab
Fortune Games® Slots Review of
The Spin Lab

 

Slot Game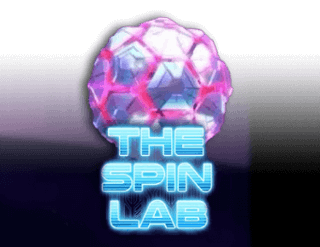 With The Spin Lab as with many of our other games, it can be played on either a computer or a mobile device so it makes it equally suitable for both home and on-the-go gaming experiences. This makes it as easy to play at home as it is on your mobile device.
Plan of action
The Spin Lab is a classic slot game designed in a manner similar to most of the others on our site, which consists of five reels and three rows, laid out in a standard 5 by 3 format.
There are 25 fixed paylines that are always in play when the game is played. It contains a total of 12 game symbols, 10 of which are regular symbols that award prizes for matching symbols, while the remaining two symbols are special symbols which award wild and scatter functionality, as well as unlocking the bonus round as well.
Table of Prizes
There is no doubt that the most valuable regular symbol is the picture of the cube that has been covered in electronic circuitry. When five of these symbols appear on an active payline, players will be awarded with a total prize of 800 credits for finding five of them. Next up is the purple molecule, which comes with a top prize of 600 credits, which is much smaller than the other molecules.
At the other end of the scale, you have the lowly 'J', 'Q', '10' and '9' symbols which grace the bottom of the scale. Each of these games offers the same range of prizes up to a maximum of 100 credits per game.
You don't have to despair though, as there are so many unique gameplay features and winning possibilities that even these little amounts can accumulate to something far bigger within a short period of time. It is important to note that all prize amounts are multiplied by the line bet amount.
Symbols for special purposes
The wild symbol is the first among the special symbols that can be found on the reels. This is a substitute symbol, which means that it can be substituted for any other symbol in the game (except for the scatter symbol). The presence of multiple wild symbols can also open up some of the game's biggest prizes, up to a massive total of 1,000 credits if five wild symbols can be activated simultaneously.
The scatter plot
In addition to the special symbols, there is also the scatter symbol, which is represented by a glowing orb-like object. The purpose of this feature is to serve multiple purposes; namely, to award prizes as well as to unlock the game's complex bonus round known as the spin lab. Upon finding five of these in any configuration - that is, regardless of the number of paylines or the direction in which they appear - a maximum prize of 625 credits will be awarded to the player.
Spin Lab!
Whenever three or more scatter symbols are seen on the reels, you will be able to unlock the spin lab bonus round, which combines free spins with a number of crazy modifiers. There are five free spins that are awarded to the player, from which he or she can choose three modifier features, one from each row, with which to play the free spins.
It is important to see this round before you believe it, as there are so many different ways to play this round as there are so many different options available. You can choose from a wide range of stacked symbols, stacked wilds, additional wilds and multipliers of all kinds, as well as additional free spins, in order to boost your chances of winning.
In this round, all of the spins will be played using the same total bet that was used for the spin in the main game that initially triggered the round.
*All values (Bet Levels, Maximum Win, etc.) mentioned in relation to this slot game are subject to change at any time