Wu-Shi Lion Dance
Fortune Games® Slots Review of
Wu-Shi Lion Dance

 

Slot Game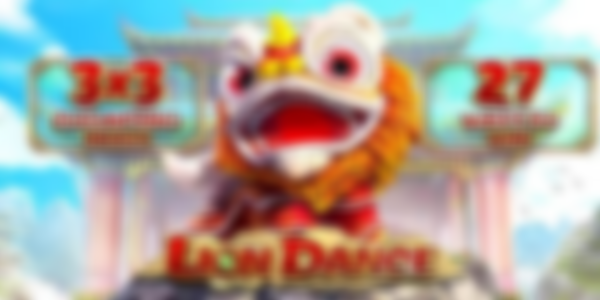 Wu Shi Lion dance is a Chinese cultural dance that brings prosperity, longevity, and good fortune. It is steered by Chinese dancing men mimicking the movements of a lion by forming the front and hind legs. Afterwards, the glittering and ferocious lion's headpiece and eyes can be moved.
The WILD symbol replaces all symbols except for the SCATTERS.
You have to pick only one firecracker to win when you obtain 3 scatters on the odd reels such as 1, 3, and 5.
In keeping with its name and its culture of origin, the Wu Shi Lion Dance video slot is designed to bring you good luck and prosperity through big wins. The game has five reels and 25 paylines. The Chinese New Year is the primary theme of this video slot. This grid contains a variety of auspicious-looking Chinese symbols and pictures in red and gold. There are dragons, a red envelope, Chinese lettuce, temples, crackers, lions, and gold Chinese calligraphy among them.
You can place your bet with as many coins as you like. It is also possible to choose how many pay lines you wish to play on. In order to increase your chances of winning, you should bet on a greater number of pay lines, and for a larger amount. You see, no pain, no gain. To win a jackpot, bet the maximum on the big bounty and the treasure trove; and activate all your pay lines.
You can win several free spins when you see the lion symbol. If you collect a number of red envelopes, your prizes will be doubled or tripled. You will be rewarded with a Fire Cracker Bonus if you gather a substantial amount of fire crackers! Seeing as the game's theme involves a lion, make sure you spot as many of its symbols as possible on the grid.
In addition to the money you can make, the Wu Shi Lion video game slot is also fun and exciting to play.
*All values (Bet Levels, Maximum Win, etc.) mentioned in relation to this slot game are subject to change at any time