Devil's Lock
Fortune Games® Slots Review of
Devil's Lock

 

Slot Game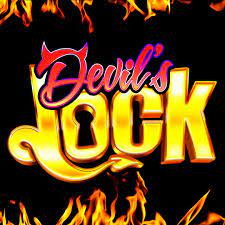 Review of Devil's Lock
As the name implies, Devil's Lock is a new slot game from developer Bluberi that takes players straight to hell on their quest for some devilish treasures as they hunt their way straight into hell. Thankfully, the game isn't that brutal as it uses lovely cartoonish visuals that are meant to be amusing rather than terrifying, so the experience isn't as shocking as it sounds. However, on the inside, Devil's Lock is much more engaging than it appears on the outside, as there are a number of features and jackpots included in the gameplay here.
When you load up the game for the first time, you are taken for an audience with the devil himself. The devil in this case has not yet managed to become an adult, so what we have here is a little kid devil instead of a mature devil. He is a young boy, but despite the fact that he is only 15, he seems to already have everything in life, as can be seen from the big smile on his face and the wealth scattered all over the place.
Despite the fact that a standard five reel, three row slot layout dominates the view here, there are still 40 ways to play on each spin. Several different RTP settings are available for Devil's Lock slot, with the values ranging from 88.5% to 96.3%, and it has a low volatility level, which is typical of a slot machine. If the payback rate is high enough, winnings should occur roughly once out of three spins, although the frequency of winnings will vary depending on the payback rate. In addition to maximum win value, RTP ranges are also a significant factor in determining the maximum win value. With the 95.5% version of the game, the lowest top prize you can receive is 1274x, while the highest top prize you can receive is 2,013x, which is available with the 94% version of the game. The betting range here is also something else, with stake levels ranging from €0.66 to €132 per spin, so obviously there is a lot to choose from.
This game's symbol collection consists of ten different regular symbols, which can be grouped into two categories based on the type of symbol they are. A lower section of the lot contains classic A-9 royals, while a higher section contains devil's tridents, diamonds, money rolls, and golden crowns, along with high quality diamonds. In order to create a winning combination on the reels, three or more of the same symbol are required, and wins for five of a kind are worth between 0.3x and 3.7x the bet, which is pretty low.
Features of Devil's Lock Slot
Aside from the regular symbols, there are a bunch of special symbols that can be found on the reels as well, including Devil's Lock Prizes. There is a possibility that randomly, Coin or Jackpot symbols may appear during any spin, displaying cash values or jackpot values, respectively. A coin can land with anything from 0.45x to 1.5x your bet, and a jackpot can either be Mini, Minor, Maxi, or Grand, which is worth 3.7x, 11.3x, 75.75x, and 3,300x your bet, respectively.
There are several special symbols on this slot game. At first, they are locked, however, if a devil symbol appears on reel 3 then all the prizes are unlocked and collected. Besides acting as a Wild symbol in winning combinations, the devil can also be used as a regular symbol that can substitute for any other regular symbol. It is also important to note that whenever a Wild lands on the reels, it adds a coin to two piggy banks that are located above them. It is possible for them to explode at random during the base game in order to award you with free games.
As a result of each piggy bank, you will receive six free spins. A sticky devil Wild will remain on the reels throughout the bonus round, so you always have the chance to win. In addition, there is also the possibility of retriggers.
If the Devil's Lock Prize or the devil Wild symbol appears on any spin that occurs in the base game, the Rewind feature may randomly activate to rewind the reels to a random position to land the Devil's Lock Prize or the Devil's Wild symbol.
Review Summary
As a whole, Devil's Lock can be considered to be a fairly enjoyable game, with gameplay that is capable of bringing a positive experience to the player. There is a huge range of bonus features as well as a lovely cartoonish theme that ensures that you will never get bored during your game session. In spite of the math, the impression can still be spoiled a bit, because both the max win value and the return value are less than impressive.
*All values (Bet Levels, Maximum Win, etc.) mentioned in relation to this slot game are subject to change at any time