Deco Diamonds
Fortune Games® Slots Review of
Deco Diamonds

 

Slot Game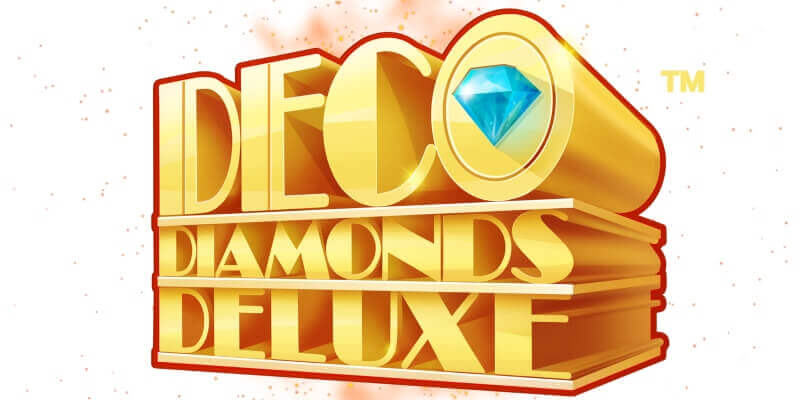 Deco Diamonds: a brief overview
A collaboration between Microgaming, one of the biggest players in the online slot industry, and Just For The Win, a Swedish gaming company, is Deco Diamonds. With only their first titles released the year after forming their studio in 2016, Just For The Win (JFTW) is a relatively new name in the genre.
Although they're still a new company, with a talented team of designers and developers on board, they're already making waves. When it comes to launching a new online slot, Microgaming has the expertise and reach to make it a success. This makes it no surprise that Microgaming and JFTW collaborated, with Microgaming offering their Quickfire platform to the Deco Diamonds developers, allowing the game to load quickly and seamlessly across all platforms.
HTML5 was used to design and create the game, which is capable of displaying equally well on all platforms and devices. When playing Deco Diamonds on your desktop, you will enjoy the same great experience as when playing the game on your mobile and tablet, regardless of the screen size.
First Impressions Of Deco Diamonds
Art Deco is tricky to pull off, as it relies on the skills of the graphic artists and designers to create the necessary details. But we're delighted to report that Deco Diamonds more than fulfils its brief, bringing a genuine touch of 1930s glamour to the reels of this stunning online slots game.
Travelling back in time to the 1930s means choosing symbols that resonate with the style of this era. The game's designers have managed to produce a game with a retro feel and yet given it a modern twist at the same time, which results in a game that's extremely easy on the eye.
The colours, typography and styling of the game all conform to the Art Deco theme, and it's easy to see how much time and effort has gone into the game's design. From the opening screenshots, featuring a dark red background with the game's logo picked out in the iconic lettering of this period, the player is left in absolutely no doubt that this is game fit for a high-roller as well as the casual player.
After the game loads, which barely takes any time at all, the reels are presented to the player. As always, no aspect of the game was left to chance, and the designers worked overtime to ensure that every aspect conforms to the Art Deco movement's ideals. For maximum visual impact, the playing area has interesting geometric shapes set against a muted red background.
A standard five-reel layout is followed, with three rows of symbols on each reel. The way they are depicted is quite unusual, however, since the playing area has been designed to resemble a three-dimensional rolling machine, which helps draw you in.
Old-fashioned symbols from fruit machines appear on the reels. Each slice is detailed with minute attention to detail, including cherries, plums, lemons, and watermelon slices. Wherever you look, 1930 graphic design is evident, but nowhere more so than in the highly detailed number 7 symbols, which appear to be crafted from solid gold bars studded with diamonds.
Online slots games often have a terrible soundtrack, which quickly becomes a source of annoyance - hence why all games offer the option of turning off the sounds - but the music in this game is delightful, consisting of jazzy melodies that evoke the atmosphere of a speakeasy club in a speakeasy bar.
Deco Diamonds: How To Play
While most online slots games feature a player console just beneath the reels, Deco Diamonds' designers clearly felt that this would interfere with its slick Art Deco theme. As a result, the controls aren't immediately obvious.
Whenever there's a slot game online, the Spin button is the most important part, and here it's tucked away on the right side, level with the third row of symbols. By clicking or tapping the large circular outline of the button, the reels will spin, landing randomly, but hopefully bringing you a cash prize!
You cannot bank any cash when playing Deco Diamonds in Free Play mode, so your balance and any wins or losses are virtual. In this way, you can explore all aspects of the game before committing any real money to it. This is a great way to get to know a game you've never played before.
It is highly recommended that all players, no matter how experienced or how new to the game, try out a new game in Free Play mode first, preferably for around 500 spins or more. Change the betting parameters and see how your wins and losses will play out over a period of gaming, which can inform your wagering strategy if you decide to play for real money at one of our partner casinos.
*All values (Bet Levels, Maximum Win, etc.) mentioned in relation to this slot game are subject to change at any time