Cygnus
Fortune Games® Slots Review of
Cygnus

 

Slot Game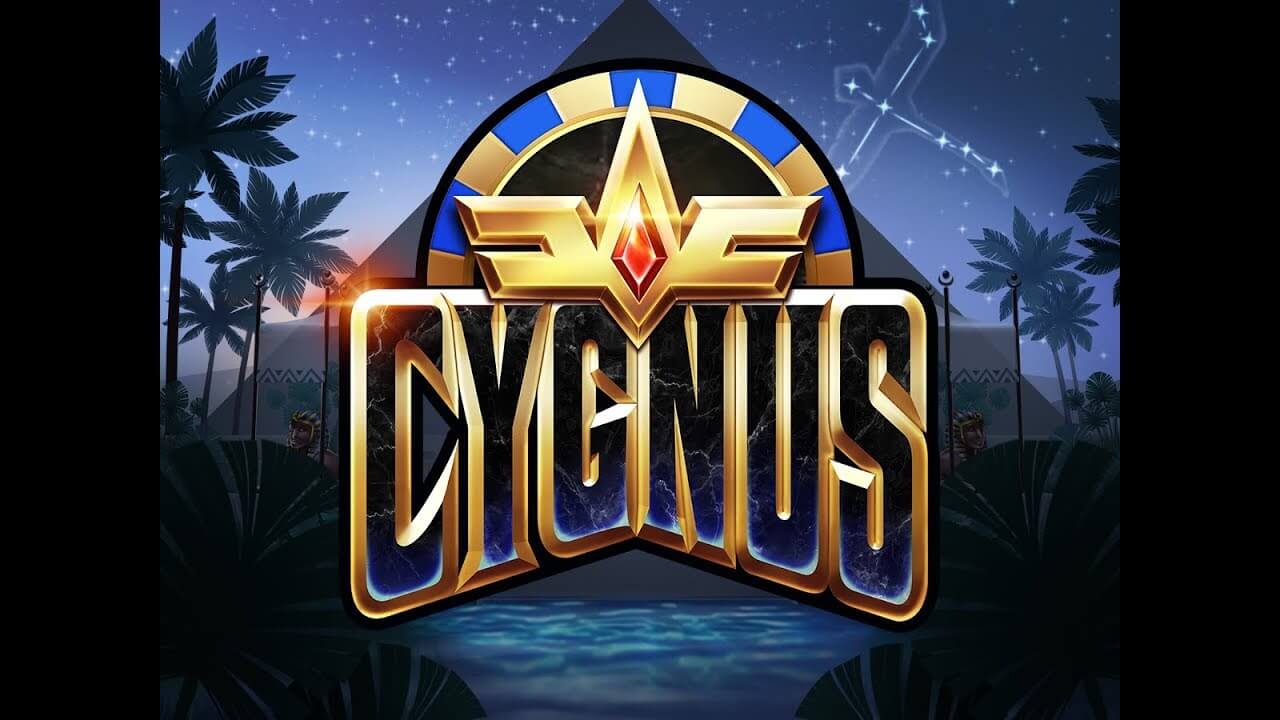 Review of the Cygnus slot machine
There is nothing like an Egyptian-themed game like the Cygnus online slot created by industry specialists Elk Studios. It features beautifully vibrant visuals, a unique circle-based layout, a truly recognizable theme, and an innovative circle-based gameplay engine that makes this game a sure-fire winner.
There are a number of other features that make this slot far more complex than its theme, such as multipliers and expanding reels which are far more advanced than its theme. In case you are looking for a slot machine that will challenge you in a completely new and exciting way, Cygnus slot machine is sure to deliver.
Payouts That Are Pyramid-Worthy
It doesn't matter if you're a guy who loves Egyptian visuals or a girl who loves them, Cygnus online slot is sure to delight your eyes. There is not one single aspect of this slot that doesn't fit the theme of the game, from the backdrop of a luxurious pyramid, to the gold obelisks on either side of the reels, and even the soundtrack that matches the theme.
There are many animals that appear in the Cygnus slot game online, including cats, camels, storks, gems, and many others. One of the most impressive features of the game is the physics that apply to the symbols - when you score yourself a win, coins and marbles will fall naturally, often rotating and filling in gaps naturally, unlike your typical standard grid slot experience.
There are victories written in the stars for this team
Cygnus is an online slot machine that comes with eight reels and 262,144 ways to win. The introduction of four different betting strategies on top of this is impressive in itself, but with the addition of four different betting strategies, your playing style is even more automated. There is nothing particularly high or low about the RTP of 96.1% of the slot, but it is certainly adequate for a game such as this one.
Here are some ancient fortunes that you can find
The Cygnus online slot does not only offer an intriguing theme and exciting game mechanics, but it also comes with a number of bonus features, starting with the Avalanche feature, which ensures you will never run out of entertainment. The only thing you need to do to get the benefits of this bonus is to land a winning combination in the game. This will result in the symbols to explode and disappear, as new symbols will fill the empty spaces left after the previous symbols disappeared. The bonus is retriggered every time you land a winning combination, and more rows of symbols will be added every time you land a winning combination, till a maximum of eight rows are added in all.
Additionally, there are multipliers as part of the fun of the game, with consecutive scatters building up to a payout of 64 times your wager. There is the chance for a retrigger if you continue to score winning combinations on a new grid with the full eight rows, with sticky scatters and the chance for a retrigger if you keep on scoring those winning combinations.
Check out Cygnus online right now!
Are you ready to explore these pyramids and see what they have to offer? Then you have come to the right place if you want to play Cygnus online slot machine. You can spin the reels for big wins as you enjoy the beautiful theme, the Avalanche feature, and the bonus multipliers that are offered.
In addition to what Elk Studios has to offer, you might want to consider checking out the rest of their library too if you like what you see. Our studio has a large selection of titles available on our website, so if you're looking for something specific from the studio, then take a look and find something that's right for you.
*All values (Bet Levels, Maximum Win, etc.) mentioned in relation to this slot game are subject to change at any time