Crystal Lotus
Fortune Games® Slots Review of
Crystal Lotus

 

Slot Game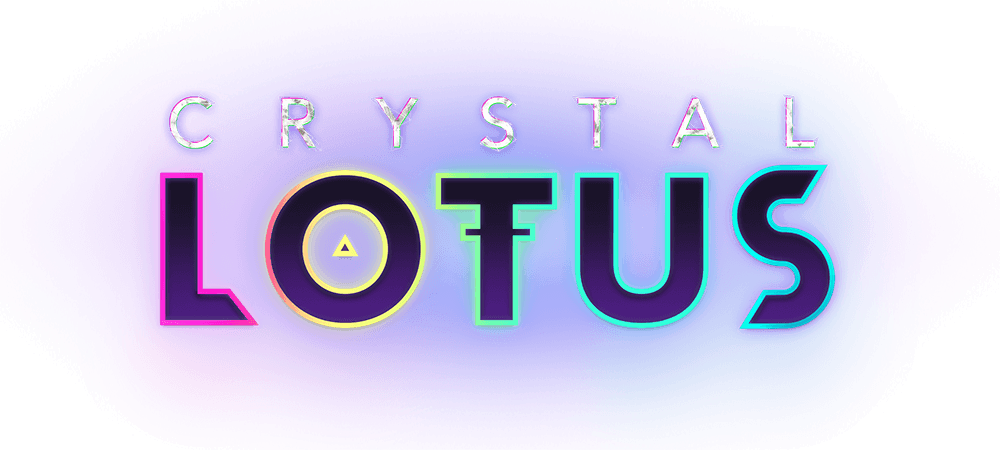 An introduction
Eyecon has designed Crystal Lotus with a 5x3 layout and 10 paylines for a beautiful simplicity. All the symbols are gems shaped into flowers, and they are both visually appealing and thematically appropriate. As a complement to Expanding Wilds, re-spins add a bit of depth, but not so much as to distract from the elegant layout.
Soundtrack, graphics, and theme
In spite of its simplicity, this is a magnificent-looking slot. Black is the background and reels (perhaps to evoke the feeling of being in an underground cave where you might find these types of crystal? ), but that allows the symbols to stand out. All but the traditional 7 and Bar are flower gems, each beautifully carved. Each face catches the light with a sparkle and luster that makes any player want to take it home. The vivid colors are refracted through the many facets. In winning spins, they erupt with animated sparks that give them an even more vibrant appearance.
Despite such a simple theme, the game has a proper soundtrack, a gentle melody of gentle colour that really adds to the atmosphere without being too distracting. Crystal Lotus is an interesting gem-themed game, but the iconic Starburst slot sets the standard for gem-themed games.
Variances and RTPs in Crystal Lotus
As well as looking good, this slot offers a lot of potential for winning, starting with a very nice RTP of 96.56%. A low variance means that individual wins will be smaller, but they'll also be more frequent, making for a very satisfying gaming experience.
Crystal Lotus: How To Play
These crystals can be yours if you follow the steps below:
With Crystal Lotus, you get an uncluttered layout that lets the gems shine through. Three buttons are located on the right of the screen (Autoplay, Spin, and Bet) and one is located at the top (Menu).
Your current credits, win, and bet are also displayed at the top of the screen, and you should keep an eye on them so you don't go over your budget.
There are three options available when you click on the Menu button. "Sound" and "Left Hand Buttons" have toggles for on and off, but "Help" will take you to the game rules and paytable, which you'll definitely want to learn before playing.
You will find two sliding adjusters under the Bet button (which looks like a stack of coins). There are two buttons on the screen: one controls your bet level, and the other controls the number of paylines. You can change both amounts by moving them up or down.
There are several types of autoplay in Crystal Lotus, but one of the simplest is automatic. Choosing the button will allow you to choose between ten, 20, 50 and 100 automatic spins if you don't want to stop and start every time, but you can't set the spin to end when it reaches your loss or single win limit.
You can remain in control of each individual spin by pressing the Spin button, which is the largest of all and conveniently located in the center. After the reels have turned once, you will be able to decide if you want to change any of your settings.
Make sure you stick to your limits and set a budget as you go, so you can keep it fun.
The size of the bet & win
A decent range of bets per line can be selected from a 0.01 minimum to a 1.15 maximum, which is perfect for the more casual or cautious player.
The paytable is also fairly straightforward, with many symbols having the same value. In order to win, you must match them three, four, or five times across a payline. With Crystal Lotus, you do not need to match the symbols from left to right, as is the case with many other slots. As well as left to right, right to left works.
Purple, Pink, Green - 5, 10, 50
Blue - 10, 20, 50
Sunflower - 10, 50, 500
7 - 25, 100, 500
Bar - 50, 200, 1500
Expanding Wild Re-Spin Bonus on Crystal Lotus
This is when the lotus flower in the title becomes important. In addition to its gleaming crystal appearance, it does not pay any cash. This symbol acts as a Wild, substituting for other symbols. In the case of one or more occurrences on the second, third, and fourth reels, it will expand to fill the space on those reels. As a result, you will be much more likely to discovera winning line, especially because the Expanded Wild will remain in place for a minimum of one re-spin. You can win up to three re-spins if more Lotus Wilds appear during the feature. You won't find a free spins bonus here like you would in many other slots, but it still adds a bit extra to the gameplay.
Review of the Crystal Lotus
Simply looking at the crystal symbols in their beautiful shapes and colours would make this slot worth playing. Expanded Wilds are a nice little bonus, especially when combined with re-spins to maximize your chances. Crystal Lotus may be a relatively simple slot, but it clearly shows that simple doesn't mean boring, and it could be a lot of fun for you.
*All values (Bet Levels, Maximum Win, etc.) mentioned in relation to this slot game are subject to change at any time