Cluedo Mighty ways
Fortune Games® Slots Review of Cluedo Mighty ways Slot Game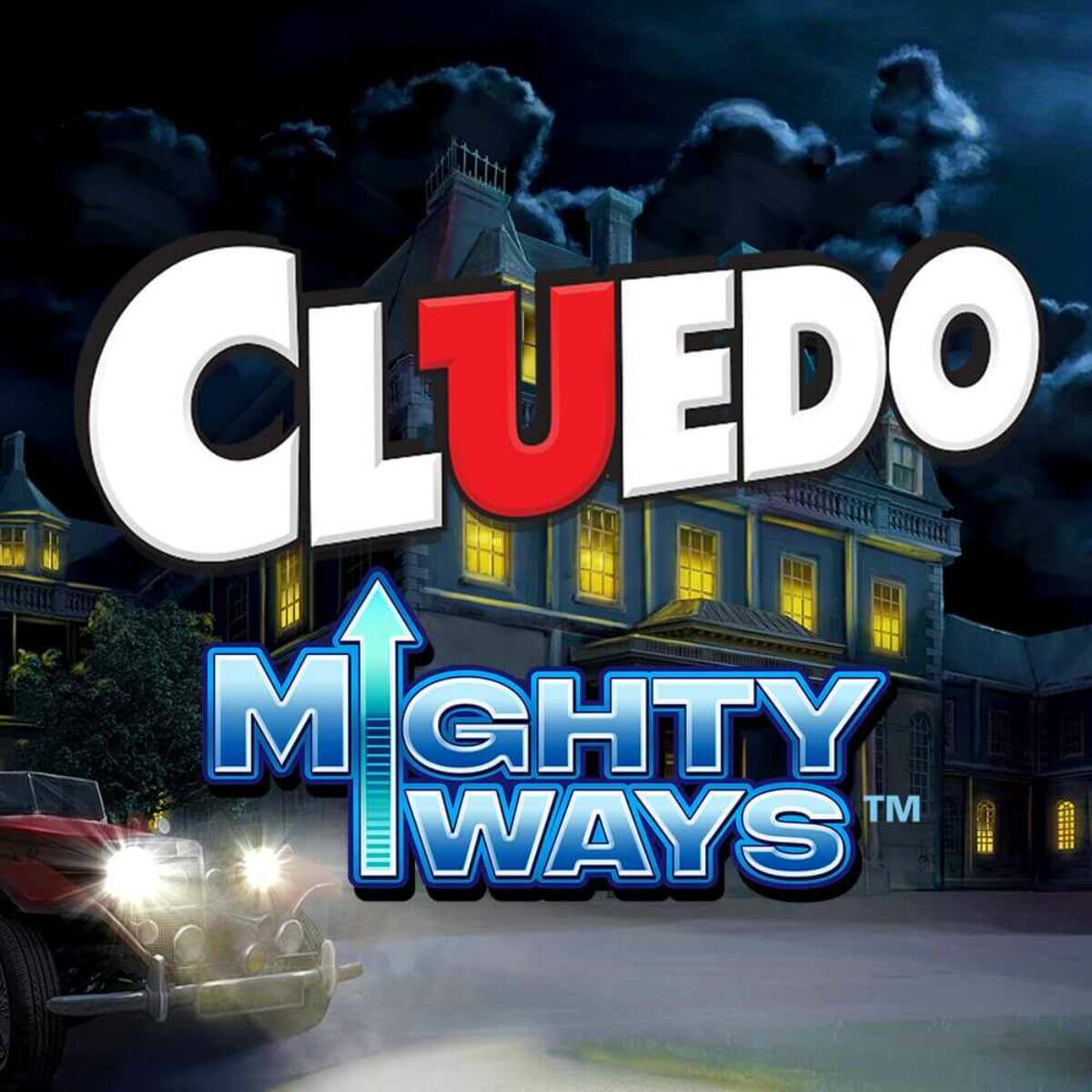 Review of Cluedo Mighty Ways
For those reasons alone, Cluedo Mighty Ways is appealing because it has 15 bonus features and a huge maximum win of up to x50000 your bet. Even though it has a high volaitility and a very low RTP, it has a lot of fun, not only utilizing the Cluedo theme in the bonus games, but also allowing you to play as if you were playing a board game, selecting suspects, weapons and locations to win extras. 
Soundtrack, graphics, and theme
As the name suggests, the Cluedo Mighty Ways slot is based on the board game Cluedo. In addition to the outstanding graphics, we really like the spooky yet quirky soundtrack. It is more in-depth with layering audio tracks than your standard repeating loop like many other online slots. 
In Cluedo Mighty Ways, the RTP and variance are both high
The low RTP of Cluedo Mighty Ways is one of the only downsides of the game. However, its myriad bonus features may make up for it for most players, despite the fact that it has a high volatility. If you're lucky enough, you might be able to win a huge maximum if you play the game with a lot of volatility.
Cluedo Mighty Ways: How To Play
As the game loads, you can view the different bonuses available, as well as the full details, instructions and paytable by clicking the settings button and question mark in the top right corner.
The stacked coins button above the spin button on the right lets you set your stake level. You have 16 stake options between 0.20 and 10.
 Please play responsibly, in addition to setting a budget and time limit for your playing session. Do not exceed your limit, and do not chase losses.
You're now ready to start spinning, so click play!
Top Wins & Minimum Bets
Despite the fact that the minimum bet is just 0.20, the maximum bet is 10 and there are 16 total options, this is a fairly narrow range, and high rollers who like high-volatility slots may be disappointed by the low maximum bet. However, Cluedo Might Ways has a huge x500000 maximum win.
Bonus features in Cluedo Mighty Ways
Cluedo Mighty Ways has a ton of bonuses - more than most other online slots - and they're all great fun to unlock and play.
Trail Features
As soon as you hit a win, the symbols cascade down a column of nine segments. Once you reach Number 5, you'll activate a random bonus:
Secret Passage - Allows you to skip straight to the Bonus, Super Bonus or Mega Bonus game at random
You can select up to eight symbols on the reels and replace them with a random symbol by clicking on the Mystery Symbols button
Wild Reel - Selects 1 reel at random and replaces all the symbols with wilds
Board Reset - All symbols are removed from the board and a new spin is applied based on the displayed number of Mighty Ways
Random Wilds - Reels 2 through 5 will have between 2 and 5 random wilds applied
Symbol Removal - The low-value symbols of 9, 10, Jack and Queen are removed from the board. Then, new symbols fall into their place, possibly triggering more winning combinations. 
Multiplier - A 2x, 3x, 5x or 10x multiplier is randomly applied to all cascades during that spin. It resets to 1 if a bonus is activated or you start a new spin.
Bonus, Super Bonus, or Mega Bonus games will be triggered by the top three segments of the Trail column.
Games with bonuses
During the Bonus Games, segments 7, 8 and 9 will trigger five, six or seven free spins, depending on the segment. There are three rows of Cluedo cards displayed when the Bonus Games begin. You have to select a suspect, a weapon, and a room. You will receive a reward for each of them that will be applied to all wins during your free spins.
A wild will expand to fill the entire reel if there is a wild on the board
-Extra Ways - The starting number of ways is increased to 14000
-Extra Spins - 1, 2, 3, 5, 8, or 10 extra spins are added to the number you already had at the start of the round.
-Cash Prizes - Instant win cash prizes of 5x, 8x, 10x, 15x, 25x, 50x, or 100x your stake amount
-Reset Spins - This resets the spin count
-Remove 10 and 9 - No low-value symbols of 9s and 10s will fall during this bonus round
Cards for Cluedo
Occasionally, Cluedo cards will appear in place of symbols during the Bonus Games. You will get a multiplier of 5x for a match, 50x for a second match, and 2000x for a third match if any of these match the cards you chose at the start of the round. If none of these match, you will receive one extra spin.
Watches
This symbol appears on reel 6 if Reset Spins have been triggered.
*All values (Bet Levels, Maximum Win, etc.) mentioned in relation to this slot game are subject to change at any time