Clover Rollover 2
Fortune Games® Slots Review of Clover Rollover 2 Slot Game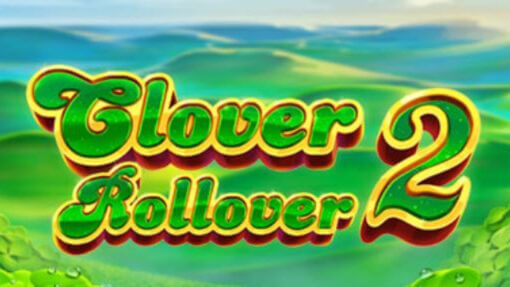 The introduction
Take a trip over to the Emerald Isle to enjoy a relaxing and rewarding experience that features the beloved characters and symbols of Celtic culture for centuries to come.
Soundtrack, graphics, and theme
It all begins with a relaxing vista of a traditional Irish sunrise. The background features the serene greens and blues of a sunny day in an Irish field, complete with four-leafed clovers covered with morning dew.
Traditional Irish music is the soundtrack here, but not the energetic foot stomping of Riverdance or the basement of most Irish pubs at night. It's not too much of a distraction if you land a win, since the game sounds are pretty light and unobtrusive. 
The icons play on Irish stereotypes quite heavily, with a red-haired Irish maiden in a green dress holding what could either be a karaoke microphone or a rolling pin. Don't get on the wrong side of her! As if you still didn't know where exactly in the world this game is supposed to be, there are also green shamrocks, green leprechaun top hats, Celtic crosses, pots of gold.
In contrast to the serene background, the typical slot icons, Ace, King, and Queen, appear in glowing pink, orange, and blue.
Overall, the graphics are appealing and fit with the unassuming nature of the low-volatility game.
RTP and volatility for Clover Rollover 2
Clover Rollover 2 has a RTP of 93.02%.
It may have lower payouts, but you will win more often and there will be less risk involved when you play Clover Rollover 2.
Clover Rollover 2: How To Play
On the bottom panel, click or tap the menu icon to access Rules and Payouts. Here, you can also access Bet Settings,  and toggle Sound on or off.
There is a slider bar in Bet Settings where you can adjust the bet amount per line from 0.1 to 10.00. You can also access this setting by clicking the stacked coins icon to the right of the main spin button. You can also select the MAX BET or MAX LINES options, or you can adjust the Bet Lines between 1 and 5.
A large spin button is located at the bottom of the screen if you wish to start the game manually.
The bottom panel shows your credit, win, and bet amounts.
The Verdict
It doesn't leave any trope untouched in this Irish themed slot. If you weren't already familiar with the icons of Ireland, you will now. The cartoony yet soothing visuals and the meditative and uplifting soundtrack make it a definite upgrade over Clover Rollover, without losing any of its charm.
There are no bonus features in this game - not even wilds, scatters and free spins. Or a shamrock, if you like. Despite the absence of these accoutrements, Clover Rollover managed to garner a large following of contented spinners despite lacking any of these accoutrements. It will be interesting to see if Clover Rollover 2 can do the same.
The experience of Clover Rollover 2 is particularly Sunday night style and lo-fi for hardcore players who enjoy low-volatility slots.
However, this game will only appeal to new slot players as well as those who need a break from high-risk, fast-paced gaming. Of course, this may be the thing that's missing from your collection of favourite online slots after all.
*All values (Bet Levels, Maximum Win, etc.) mentioned in relation to this slot game are subject to change at any time