Boom Brothers
Fortune Games® Slots Review of Boom Brothers Slot Game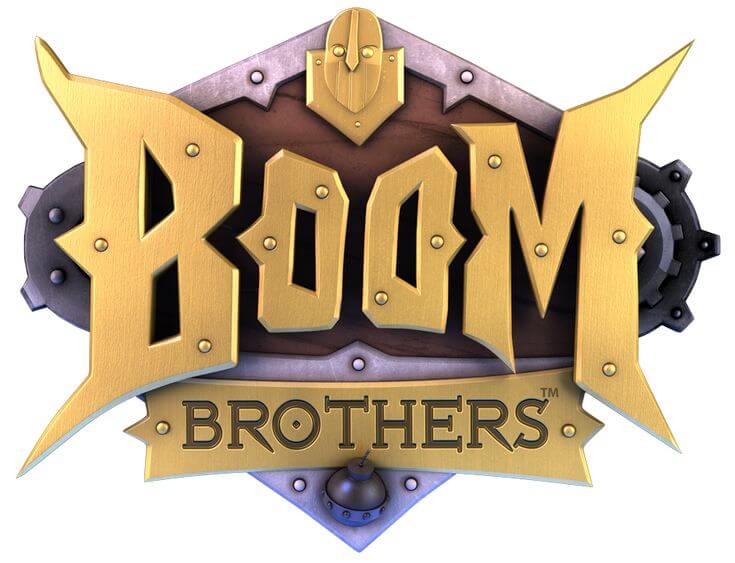 Boom Brothers
Boom Brothers, a video slot with five reels and 20 paylines, features a wacky trio of mining dwarves and their love of explosives. A beautifully volatile playing experience, Boom Brothers features the highly-detailed animation Net Entertainment is renowned for and multiple bonus features to help you win big. Operating systems Mac, Linux, and Windows are all supported.
Choosing a theme
The movie opens with a very realistically animated scene set deep inside an underground diamond mine. Red-headed dwarf with an impossibly huge grin, the craziest of the three brothers, decides to speed up mining with a blast of TNT. After this short film, you will find yourself on the playing screen, surrounded by gears and symbols that are set upon chains that are rolling down into the earth.
A steam punk style is used for the symbols representing lower value tools commonly used in mining. Miner's helmets, cracked buckets, pick axes and hammers, and glowing lanterns are the items in ascending value. Metallic representations of the dwarves themselves make up the higher value symbols. The brown face has the lowest value, the green one has the next-highest value, the orange face has the next-highest value, and the white dwarf has the highest value.
There is nothing unpleasant about a simple background track of outdoor noises overlaid with pings of whimsical music. A light clattering sound is produced when the reels turn.
The features
It's not often that you see features like these in another video slot, but Boom Brothers is teeming with them. Second Chance gives you another chance at earning a winning combination when one of the three dwarves appears on screen and pulls a lever or throws a bomb. Even if it doesn't result in anything, it still provides a sense of creativity.
You also have a greater chance of winning big when you play with free spins. When you land three or more Free Spins symbols on the reels, a random number is generated that tells you how many spins you've won, between 8 and 50. Any prize you win while free spinning is multiplied by 3X, and each time the Free Spin icon appears, you earn one more wager-free spin.
Bonuses
Boom Brothers' Railtrack Bonus game is one of its highlights. You'll be transported into this fun bonus game if you land three Railtrack symbols on an active payline. The first stage requires you to lay pieces of track across the reels for the dwarf in the cart to roll along. The second stage shows the three brothers dwarves on three different tracks. On the bottom of the screen, you can choose one of three carts. You will find a prize in each cart, such as a ruby, diamond, gold bar, or a number of places you can move to. You will see your dwarf move across the screen on landing on a precious metal picture to get the prize you're looking for.
The limits
There are 20 bet lines and 5 bet levels, and Boom Brother's coin values range from 0.01 to 1.00. You can wager as little as 0.01 per spin, and as much as 100.00 per spin. Here, 112,500 coins are up for grabs.
Let's play
Boom Brothers is a real delight to play, even though figuring out all the bonus features can be a bit confusing at first. Lighthearted and entertaining with sound effects to match, it also has easy-to-use controls in designs that match the game's theme. Select the Advanced Autoplay option if you would like it to play automatically. Then you can program when it stops, such as at a certain monetary value or when bonus features are activated.
The compatibility of
The Boom Brothers slot is compatible with Windows, Mac, and Linux operating systems, and it is a web-based game, meaning you don't have to download anything to play it.
*All values (Bet Levels, Maximum Win, etc.) mentioned in relation to this slot game are subject to change at any time