Blood Suckers
Fortune Games® Slots Review of Blood Suckers Slot Game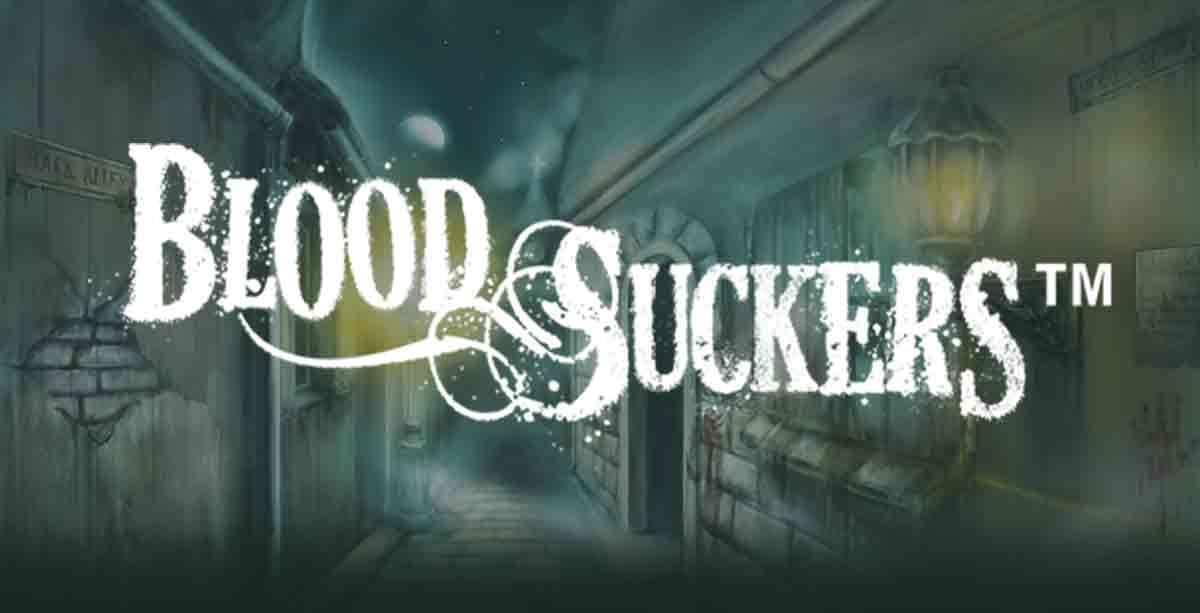 Blood Suckers
The Blood Suckers slot does not disappoint when it comes to providing an eerie, blood-laced, video slot experience that is sure to delight. Designed with 5 reels and 25 paylines, this slot has a high payout ratio that makes it appealing to more mature players as well as to those who are still learning how to play. As a bonus, gamers will also appreciate the slot's compatibility with multiple operating systems, including Windows, Mac, and Linux, on their laptops and computers.
It is the unique, vampire-slaying bonus game that makes Blood Suckers slot machine a fun, if not somewhat gruesome, addition to what overall is a very visually appealing slot machine thanks to the Victorian illustrations of horror film characters that are used in the game.
Theme
There is no denying that vampires are hot right now if you haven't been paying attention. The popularity of shows like HBO's True Blood and the Vampire Diaries continues to grow in numbers, while movie series such as Twilight are still attracting large numbers of viewers as well.
In the Blood Suckers slot game, every symbol represents a Victorian vampire. There is a lot of shading and colorful accents on a dark background, giving the illustrations an appearance somewhere between cartoonish and fine art. Every icon in this game is an illustration of something vampire-related, rather than playing card symbols. The symbols include a clove of garlic, a blue potion vial, a bible with a silver cross atop it, and an antique pistol, bow, and bloodied arrow. The Blood Suckers slot features a winged female vampire and three male vampires, including a handsome man holding a blood goblet. Two of the vampires are a bit creepier than the other two. The one has gray skin, long black hair, and a red jeweled turban, while the other is green-skinned and bald with long, pointy fingers and ears. An organ chord plays when you land on a winning combination and haunting, wind-blowing sounds play in the background.
Features
The Blood Suckers slot game offers scatter wins, free spins, wild substitutes, and a vampire-slaying bonus game. Featuring a ghastly vampire biting a lovely maiden's neck, the Wild symbol substitutes for all symbols except for the Bonus and Scatter symbols. If you land three or more Scatter symbols anywhere on the reels, you will receive 10 free spins and your winnings will be tripled.
An extra bonus
If you line up three or more consecutive Bonus symbols across an active bet line, you'll be able to practice your vampire-slaying abilities. The Bonus symbols are represented by a bloodied hammer and stake. In the game, you are transported to a dark, stone burial chamber filled with antique coffins. The haunting thud of doors slamming and the chime of a grandfather clock are accompanied by spooky violin music. The stake that appears when you open a coffin containing a vampire stabs the vampire in the heart, spraying blood on the ground. When you click on one of the three empty coffins, the game ends. Instead, these are filled with bats that fly out when the lid is opened. When you click on an empty coffin, the lids of all the remaining closed coffins slide open, revealing your bonus score.
Defining the limits
It is possible to play anywhere from 1 to 25 bet lines per spin on the Blood Suckers slot machine. This machine has up to four betting levels, as well as up to four betting levels. It is important to understand that the maximum bet per game is 50.00 and the maximum win during free spins is 50,730. The maximum winnings that can be won in the Bonus game are 20,320 coins, whereas the maximum jackpot that can be won is 30,000 coins.
Let's play
A slot game called Blood Suckers was created by NetEnt. As NetEnt's online slots are known for their ease of use, Blood Suckers is no exception. A clear display of coin values, current bet, and balance can be found below the control panel.
Compatibility
There are a number of different mobile devices, tablets, and desktop computers that are compatible with the Blood Suckers slot machine.
*All values (Bet Levels, Maximum Win, etc.) mentioned in relation to this slot game are subject to change at any time