Blood And Gold
Fortune Games® Slots Review of Blood And Gold Slot Game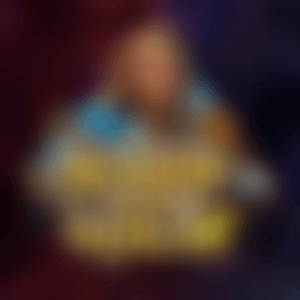 Review of Blood And Gold
It is always a pleasure to review Lightning Box slots since the studio has a decent amount of experience, and we enjoy reviewing Lightning Box slots. As a matter of fact, with Blood and Gold, we're getting something quite fresh, which is due largely in part to the slot's thrilling Battle Rounds feature, which can be found on the reels. As always, we will get to the topic in due time, but before we get to that, we have to go over a couple of important points. As a beginning, we have to say that the playing field for Blood and Gold is quite straightforward, offering a combination of five reels, three rows, and 25 paylines.
Among the important themes of Blood and Gold is that it focuses on the conflict between two warring factions, and it's pretty obvious that this is a good-versus-evil type of battle. As it happens, one of the factions is being lead by a noble king, while the other seems to be led by a dark sorceress, who seems to be the leader of another faction. There is no question that the visuals are very attractive in this game, and we certainly like the overall look and feel of the whole package.
Now that we have established the slot's mathematical model, it is time to move on to the next step. There is a moderate level of volatility in this game, and you can win as much as 2,300x your initial bet, which is a reasonable amount. This slot's betting range starts at a maximum bet of £0.30 per spin, while high rollers can go straight for a maximum bet of £60 per spin. At the end of the day, Blood and Gold offers a theoretical RTP of 96.03%, which is on the sunny side of average when it comes to slot machine RTPs.
The features of the Blood and Gold slot machine are as follows:
A set of nine symbols can be found in Blood and Gold, which can be split into five low paying symbols and four high paying symbols. The low pays on the slot are, as one might expect, nothing more than the ranks of cards from tens to aces, as shown in the image below. In spite of that, they do come with fairly intricate designs, so there's that at the very least to look forward to. As for the high pay symbols, there are battle horns, trebuchets, and two character symbols that represent the leaders of the two opposing factions that are represented by the symbols of the war.
Aside from this, you will also find two special symbols in this game, which are the Banner Wilds and the Shield Scatters. There are two kinds of wilds on the reels: Banner Wilds, which substitute for other symbols in winning combinations, and Shield Scatters, which are your ticket to the Battle Rounds.
It is the Battle Rounds feature which is the centerpiece of the Blood and Gold slot game, and you can trigger this feature if you land six to fifteen Shield Scatters anywhere on the reels. In this case, both the coin win as well as the feature trigger will be awarded to you. First of all, you will have to decide which side you are going to support, and you can either pick the Blue kingdom or the Red kingdom.
After each spin, you will have to match two of your kingdom's flags to win the battle, and in order to win, you will need to match two of your kingdom's flags. As a beginner, you will have three lives at your disposal, and each time you lose one of them, you will lose another. The good news is that you can land unique Heart Scatters to get a life point back, though they can appear only on the middle reel and though you will never be able to have more than four lives at a time. Regardless of what happens, the entire feature will continue for as long as you have one or more lives left in the game, which can be quite some time in some cases.
Summary of the review
Overall, Blood and Gold can be considered a comfort food of sorts, in a sense. This is a game that looks good, it engages you, and with its Battle Round feature you can have plenty of fun with it. There is actually a lot more to this feature than it might appear at first glance, despite the fact that Blood and Gold does not have a great deal to back it up. If you're looking for a slot machine that's going to give you a few hours of fun, this is definitely the one that you should try out. In terms of depth and complexity, however, this is not what you're looking for if you're looking to learn something new.
*All values (Bet Levels, Maximum Win, etc.) mentioned in relation to this slot game are subject to change at any time