Black and White
Fortune Games® Slots Review of Black and White Slot Game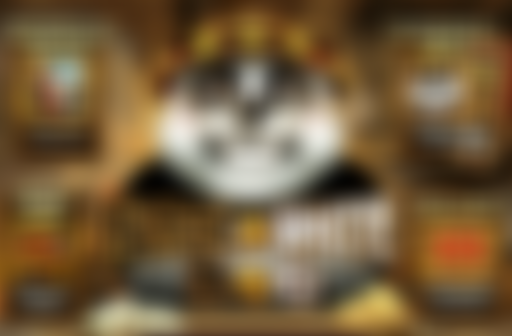 Slot machine in black and white
iSoftBet has created a game that is both striking and rewarding, releasing us from the shackles of dreary designs.
There are many retro games available in a world full of games, but none quite have the stage presence of Black & White. The game has just four symbols and no bonuses, just like its name. The game does not have any special symbols. We find the prospect of back-to-basics gaming all the more appealing with these three reels laid out before us.
Graceful
It's hard to find anything innovative about a 3x3 matrix. In spite of the fact that we have seen dozens of them over the years, this one feels like we are discovering a new style of online slot for the very first time. This could be due to the fact that vintage slots of this caliber are hardly ever seen nowadays, with many brands seeking quick profits instead of delivering quality games?
In spite of the reels' importance, it's really the pay table that dominates the screen, with the grid taking a back seat. By focusing on what can be won, you look past any niggling doubts and jump right on in; that's what we did. (On the pay table) the top prize is highlighted in white so that you are drawn to it before looking at anything else. I find it to be very effective.
A distinguished individual
Like a distinguished guest at a dinner party, this game entices you with its promise of affluence and style. It doesn't bother us that something we've seen before has been used more than once, in this case the BAR symbol.
BAR tiles will always need three of a kind to win, but whether they're stacked is what makes all the difference; if you find one upon each line, you'll receive between 5 and 15 credits. In contrast, if you get three double BAR icons of a kind, you receive between 10 and 30 coins. I'm sure it sounds more complicated than it really is, a trait that needs to be seen in action instead of just read about.
It's not these monochrome symbols that get you close to the big league money, but rather the red filigree 7s surrounded by black swirls. The user will see their wallets bulging with either 500, 1,000, or 2,500 credits if they get three of these.
You're probably wondering why the returns have changed so widely? It's because you can bet with a certain number of coins. There are many iSoftBet activities where you can not only determine the value of the coins, but also how many you want to play; here, three coins is the maximum amount.
Therefore, if you wish to make the ultimate stake and receive riches, you must go for gold. There's nothing to fear since it's only going to cost you six credits at most.
Suave
The slot has a clutter-free control panel for us to work with, which is one thing we adore. If there's one thing we love, it's easy-to-use interfaces. You can use this hub to auto spin, manually spin, place the maximum bet, change the number of coins, and then adjust the wager value.
Thanks to the display of information provided on the left hand size, you'll always know what you're playing, what you're winning, and what you've lost. Sometimes they're not as clearly presented as this one, but they're present in all slot machines.
A Grand Farewell
You never know whether you'll feel the urge to play Black & White again once you've played it. This game is not for everyone. Because of its first-hit payout, you may find yourself wanting more, but otherwise it's a one-hit wonder. However, this isn't just a criticism of this title, since many online activities operate the same way.
*All values (Bet Levels, Maximum Win, etc.) mentioned in relation to this slot game are subject to change at any time