Big Bonus
Fortune Games® Slots Review of Big Bonus Slot Game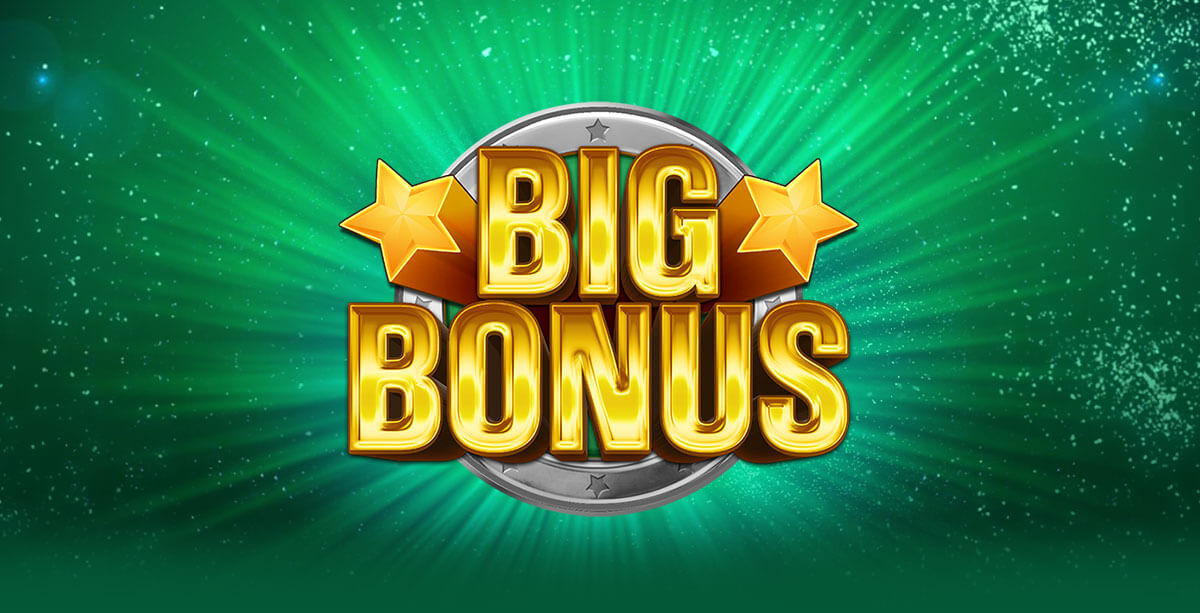 Soundtrack and graphics
This slot is themed around the classic fruit machine, and features all the usual symbols you'd expect to see. Each win is accompanied by smooth animations and nicely designed reels and symbols. It was never going to be easy to reinvent the wheel when rebooting a classic fruit machine, but Inspired has done a good job of making Big Bonus a visually pleasing game. There are nice and easy-to-understand in-game menus and controls, and getting started is very straightforward. A soundtrack is not present in the game, but frequent sound effects accompany each play. However, there is an option to disable the sound effect chosen for each spin of the reels during extended play.
Big Bonus Return To Player
Big Bonus has a RTP of 95.61%, which is slightly below the overall slot market average of 96-97%. Big Bonus shouldn't be written off because of this, even though it can be a big factor when deciding what game to play next. There are a number of special features in Big Bonus that could still appeal to many types of players. Likewise, the minimum and maximum stakes are both at the lower end of the market, suggesting this is a game aimed at more relaxed players. Everyone can't be a high-pressure, big-spending person!
Here's how to play
Getting started with Big Bonus is fairly straightforward, but here are some quick tips:
1) On the right side of the screen, click the 'cog' button once the game has loaded. You will now be able to access the pause menu. It is here that you can control the game's settings, as well as view your previous betting history.
2) Click on the 'game info' button. There will be a paytable and the basic rules of the game displayed here. To view information about different game modes, swipe left and right. Before playing, take a moment to understand this information for a more rewarding experience.
You can return to the main game screen by clicking the back arrow at the top right of your screen. With the coins symbol on the left of the screen, you can adjust your wager between a minimum of 0.20 and a maximum of 20.00.
4) Your current balance and stake level are displayed along with your previous winnings at the bottom of the screen.
5) Press the spin icon on the right of the screen to display the autoplay menu. By using this feature, comfortable gamers can play up to 100 consecutive games with a single click, while still controlling their loss limit. The use of this should be limited to experienced players only.
As soon as you've decided on an appropriate budget for your gaming session, click the spin button and start playing! Always remember to play responsibly.
Paytable Wins And Bet Sizes
Be sure to double check local currency and gaming laws before playing, as wager amounts and payouts will be governed by them. The minimum and maximum stakes may differ by region, but Big Bonus is generally targeted at the more relaxed end of the gaming market. While this might seem off putting to some players, there are still plenty of opportunities for regular wins in Big Bonus. If you match 6 symbols in Big Bonus, you will receive the following payout:
The 6x crown is priced at 4.00
6x Red Number 7 - 3.00
6x Blue/White Number 7 - 2.00
6x Watermelon/Grapes - 1.60
6x Cherries/Lemons/Oranges/Blueberries - 1.00
It may seem like these payouts are particularly low, but Big Bonus has a few enticing features that will catch the attention of many.
Bonus Win Value is High
One of the most notable features of Big Bonus is this. The Big Bonus feature will be triggered when 3 or more scatter symbols appear on the reels, allowing the player to choose a 'big bonus win value' up to 100x their stake. After receiving an unlimited number of free spins, sticky wild symbols appear on the screen. Once a wild is landed successfully, it will remain in place until the end of the bonus game, giving the player more chances to win. During a single spin, you want to spin until you have exceeded your chosen big bonus value. When players are lucky and choose wisely, this feature can produce satisfyingly consistent payouts.
Overall, we found Big Bonus to be an interesting take on the classic fruit machine style game we've all played. Relaxed and novice gamers will find the game play immersive and light thanks to the low minimum stake and customizable bonus features. If you're looking for a classic, iconic-themed slot, or just a new bit of fun, you could do worse than trying Big Bonus.
*All values (Bet Levels, Maximum Win, etc.) mentioned in relation to this slot game are subject to change at any time