Big Bad Wolf
Fortune Games® Slots Review of Big Bad Wolf Slot Game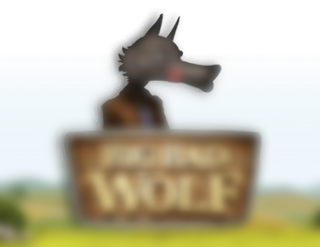 The introduction
A reel-spinning adventure has been created by Quickspin by taking the story of the 3 little pigs and turning it into a reel-spinning adventure. In addition to being a 5-reel, 25-payline video slot, Big Bad Wolf is one of the most visually appealing games that you will come across due to the high quality graphics and the breathtaking scenery in the game, which is set against a hilly rural farmland backdrop.
If you feel nostalgic, or just want to enjoy a little bit of classic entertainment designed for the modern age, then this is the game for you. 
Graphics for Big Bad Wolf slot machine
I believe that Big Bad Wolf is the perfect slots game for you if you love slots with gorgeous graphics that are straight out of an illustrated picture book, then Big Bad Wolf is the perfect slot game for you. As you can see, this slots game is ideal both for those players who are new to slots gaming as well for those players who have a bit more slot gaming experience, as its interface is easy to navigate, and it is complemented nicely by the slick, well-designed graphics of the game.
Very Impressive Attention to Detail
A rolling background behind the reels adds a wonderful atmosphere to the game, and attention has been paid to every detail when it comes to the overall look and feel. The graphics on this slot are almost cinematic in style and are flawlessly animated as well, making it a true feast for the eyes. A superb slot game like this really does its developer proud, as its graphics are some of the best we have ever seen in an online slot game!
A Somewhat Controversial Theme
Is there anything controversial about a game about the three little pigs? We are talking about slots, so you must keep in mind that we are talking about slot games and that it is very important for game developers to stay clear of creating slots with more juvenile themes when they are creating their games.
Big Bad Wolf: How To Play It
The Big Bad Wolf is an online slots game that is very exciting and innovative and it is made even more exciting by the fact that it is chock full of bonuses as well as a great deal of fun. Big Bad Wolf is a 5-reel, 25 payline slot with a top jackpot payout of 1,000 coins for its top jackpot.
As far as the betting range is concerned, Big Bad Wolf offers a betting range that starts from as little as 0.01 and increases up to 5.00 coins per spin. Since this game offers such a wide range of bets, as well as 25 paylines, it is easy to see why it has so many fans: you can decide how much you want to stake and see how much you can win as a result.
How Does Big Bad Wolf Do In Terms Of RTP?
The RTP of Big Bad Wolf is 97.35%, which is a relatively high RTP. The RTP relates to the amount of money paid out for every 100 coins wagered. It's a theoretical number, and it is determined by Quickspin to give players an idea of how often they are likely to be winning.
This game is considered to have a low to medium volatility too, which means that this slot game provides players with more regular wins of smaller amounts, rather than huge wins less often that occur in other games.
A high volatility slot game would be one that has a progressive jackpot or similar, but Big Bad Wolf is classes as being low risk, so it has lower but more regular rewards. You don't have to bet a huge amount before you can win.
Please refer to the Paytable for more information
A game's paytable provides detailed information about the different symbol combinations that can lead to a certain payout level. A list of how much each symbol pays out when different amounts are wagered, along with which special symbols trigger bonus rounds and features.
Bonuses for Big Bad Wolf
The bonus features in Big Bad Wolf make winning big even easier. Swooping Reels are the first awesome bonus feature, which other developers have called Cascading Reels.
You'll see new symbols swoop in to replace the winning symbols whenever you land a winning combination. With this bonus, you can win even more, without needing to bet again.
*All values (Bet Levels, Maximum Win, etc.) mentioned in relation to this slot game are subject to change at any time