Bee Frenzy
Fortune Games® Slots Review of Bee Frenzy Slot Game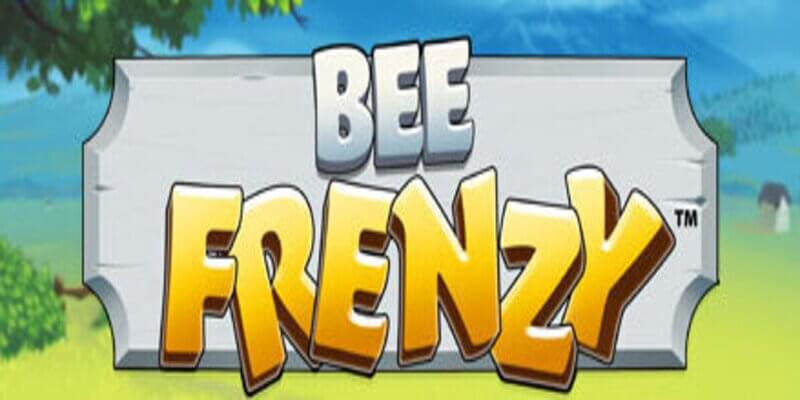 Introduction to Bee Frenzy
This animal-themed slot will appeal to budding beekeepers and nature lovers alike. It's full of charmingly rustic symbols, including a beekeeper, beehive, pot, and jar of honey. The number 10 appears along with bee symbols (some of them bearing multipliers) and a honeycomb.
You can win up to 20 free spins if you're a lucky beekeeper! Bee Frenzy sends the worker drones into overdrive, filling the reels with multipliers, and there's even a special bonus wheel called Thundershot. The Bee Frenzy slot machine offers a variety of prizes, and landing a bonus symbol is a thrilling experience.
There are only 10 paylines available with Playtech, and they can't be adjusted. With so many bonuses to choose from, though, that isn't a big deal. Turbo spins and auto spins allow players to customize their experience.
Design, graphics, and theme
In a world that is saturated with high-tech and futuristic slots, Bee Frenzy stands out in more ways than one. With its beautiful pastoral setting, rolling countryside, gnarled oaks, and beehives galore, it is a must-see! Green and blue are all-natural colour schemes that are calming and easy to look at.
Despite the reels resembling (as you might guess) a beehive, Bee Frenzy isn't all about realism. There is a hilarious personification of each bee symbol. An angry-looking bee makes off with pollen, a nervous-looking one, and even an ancient worker with a full beard and moustache! So much effort has gone into designing these insects, because they are the stars of the show.
Because the background is so calming, it's up to the music to create drama. This soundtrack is uproarious, fast-paced, and bombastic. A single spin can bring the slot to life and set the stage for the more frenetic features such as Bee Frenzy and Thundershot.
Variance and RTP of Bee Frenzy
We don't yet know the variance figure of Bee Frenzy, but we do know that its RTP is 96.14 percent. Bonuses and good fortune are required to win the top prize of x1,000.
Bee Frenzy: How To Play
Our guide will help you enjoy Bee Frenzy's calming gameplay without any confusion, thanks to the slot's natural setting.
The bonus information, the paytable, and the rules are all conveniently gathered in one place by Playtech. You can view all the information by pressing "help.".
The stake size can also be adjusted easily. You can increase or decrease your bet by tapping - and + on the bottom control panel.
If you like your spins a little faster, enable turbo mode.
A maximum of 100 spins can be played automatically, but neither loss nor win limits can be set.
Budget how much you're willing to spend on the session.
The bees will come to life when you tap spin!
Sizes of bets and wins
Bee Frenzy allows players to start with a bet of 0.10 and increase it to 30. As a rule of thumb, beekeepers pay out x500 for a combination of x5.
-The rest of the paytable looks like this.
-Five beekeepers = x 500
-Five bee hives = x 200
-Five honey pots = x 50
-Five jars of honey = x 100
-Five honeycombs = x 50
-Five bees (of any kind) = x 20
-Five Qs = x 10
-Five Js = x 10
-Five Ks = x 10
-Five As = x 10
-Five 10s = 10
There are 10 paylines in Bee Frenzy, and they cannot be adjusted. There is a possibility of winning x1000 on this slot, but it requires bonus features (as well as a lot of luck).
Bonus features of Bee Frenzy
Keeping bees can be a rewarding hobby, especially on Bee Frenzy! We'll take a look at the bonus features that await lucky players.
Games that are free
A total of 20 free games are awarded in Bee Frenzy, which is one of the best totals on any slot machine. Five free spin symbols are needed to earn that many rounds. With three symbols, you'll receive 10 games, and with four symbols, you'll receive 15 rounds. The reels are also enhanced with additional beekeepers.
The bee frenzy
You can win big with this feature in addition to looking great! A beekeeper's presence during free spins will send the bees into a frenzy and all visible bee symbols will pay out according to their multiplier.
The thundershots
A select few will be able to take advantage of this feature. The beekeeper and Thundershot symbols must appear simultaneously during free spins. If that happens, the free spins will pay out as usual, but at the end of the round, the Thundershot bonus wheel will appear. Additional free spins and cash prizes are awarded.
The Verdict
Rarely do you find quirky slots like Bee Frenzy. The game is humorous without overplaying its comic hand, relaxing without being boring and accessible while still providing a lot of bonus features.
There are so many features to choose from that it was difficult to pick a favourite. Bee Frenzy stands out for its free spins, which are a firm favourite on any slot. We enjoyed watching the reels descend into chaos as the bees swarmed. It's impossible not to get swept up in the chaos when so many multipliers are suddenly at play.
Despite the beautiful settings and music, it's the varied gameplay that will stick with you. 
*All values (Bet Levels, Maximum Win, etc.) mentioned in relation to this slot game are subject to change at any time