Beavis and Butthead
Fortune Games® Slots Review of Beavis and Butthead Slot Game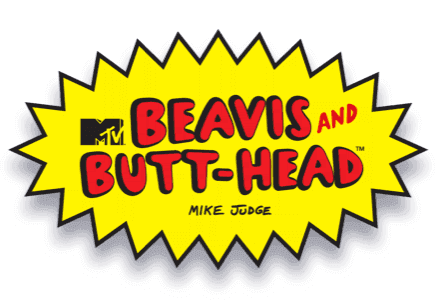 An online slot theme based on Beavis and Butthead
There is a distinct art style to the show, and Blueprint Gaming has captured it perfectly. This slot has the exact same aesthetic as the original television show, and any fan of Beavis and Butthead will enjoy it.
Whenever you design a slot based on a TV show, graphics become a crucial part of the design. It's a given that players will look for something similar to their favorite TV show. The slot recreates the style of the original Beavis and Butthead to great effect. By using an innovative and almost interactive layout, you are immediately immersed in the cartoon world. In this slot, the reels are TV screens being watched by famous couch potatoes Beavis and Butthead.
There's more to it than that. Beavis and Butthead are behind you, but you can only see their faces due to the angle. Thus, you can see the smirking and sniggering you would expect from these two iconic characters. Some may even bounce around for expanded Wilds (as well as make rude gestures at other points, such as unleashing flaming farts). There are also other characters from the show, such as David van Driessen and Principal McVicker, who appear alongside the familiar J, Q, K and A at the bottom of so many paytables.
As soon as you hit the Bonus symbol (like a Hollywood Walk of Fame star), Butthead grabs the remote and changes the screen (with certain modifiers, the reels can be controlled with a fishing rod or fly swat) so you can see the different reels with different bonuses. With bonus scenes, it pays homage to the brand's screen origins. The dreaded static may even appear while screens are loading. Bonuses themselves take on the voice of Beavis and Butthead with statements such as "Customers Suck!" and "Don't be a Buzzkill!"
Bonus rounds can take place in locations from the show, including Beavis and Butthead's front garden, Coach Bradley's office, the school bathroom, and Burger World, where Beavis and Butthead work. Blueprint has had to design multiple backgrounds, demonstrating the effort put into adding depth to the game. The reels become laden with thematically appropriate additions during modifiers, such as dead flies (squashed by Beavis and Butthead themselves) and cheesy nachos.
The Beavis and Butthead slot is a highly animated, innovatively designed slot that recreates an iconic cartoon with flair. Any fan of the original show will enjoy playing this slot, and even those who haven't seen it may be tempted to try it out.
Here's how to play the Beavis And Butthead slot machine
Beavis and Butthead's 20 paylines allow players to wager from .10 coins to 500 coins per spin in Blueprint Gaming's online slot.
A comparison of RTPs and volatility
In Beavis and Butthead slots, the RTP (return to player) is 95.49 %. In addition, it's a medium volatility slot, so you'll have a good chance of winning consistently. In spite of the fact that they may not be as generous as payouts from high variance games, they do occur more frequently.
The Beavis And Butthead Slot Machine: How To Win
A prize will be awarded if you land three or more matching symbols on any of the 10 paylines. The logo symbol in Beavis and Butthead awards a payout of 25x your stake. The bonus games offer a grand prize worth 10 000x, which may not seem generous at first glance.
Paytable for Beavis and Butthead
You'll find some low-paying cards symbols at the bottom of the paytable that won't award you much if you match just three of a kind. There are only four coins on offer, but if you match three of them, you can get a much better reward of one hundred.
Lastly, we have the secondary characters, who are obviously not as important as Beavis and Butthead, but still play an important role in the show and the slot. When you match them three times, they start with 10 coins, which can increase to 300 with five matches.
It's Beavis and Butthead and the Wild who top the paytable, appropriately. The minimum match might only be two coins, but it can grow to 500 in the maximum match.
*All values (Bet Levels, Maximum Win, etc.) mentioned in relation to this slot game are subject to change at any time