Arcade Bomb
Fortune Games® Slots Review of
Arcade Bomb

 

Slot Game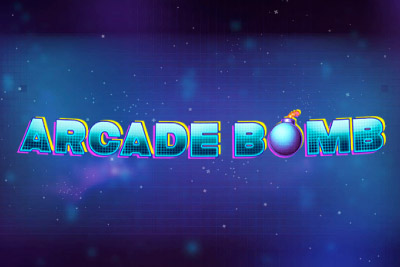 What Does It Look Like When There Is An Arcade Bomb?
It has been carefully designed to give the nostalgic feeling of an actual arcade slot, but with a nice modern twist that gives the feeling of a free slot machine. A black background with a classic outer space theme is displayed on the reels while the reels themselves are transparent. The on-screen bombs are simple, colourful and attractive, as well as other symbols that have been taken straight from the vintage slot machine design that was found in the past. It features familiar fruity favourites such as watermelons, cherries, lemons, oranges and strawberries, as well as the classic lucky seven symbols such as bar signs, golden bells and bar signs. Does Red Tiger's Arcade Bomb's simple visual appeal combine with enough features to keep us hooked?
What is the best way to play Arcade Bomb?
The appeal of Arcade Bomb lies in its simplicity and intuitive feel. Use the bombs on the screen to blast your way to the jackpot, blowing up symbols along the way to earn your credits. There are a number of symbol combinations that can be used to win cash prizes in this game, which features five reels and twenty fixed paylines. If you would like to place a bet, simply press the spin button and make your choice!
During the early stages of the game, fruit symbols pay out regularly with a one-credit bet, ranging from five credits to fifty credits, depending on where you are in the game. There is a maximum reward of one thousand credits that can be earned from the other symbols.
What are the special features that I should look for when buying an arcade bomb?
To spice up a retro classic, you have to add some modern twists. With its unique, explosive bonus feature, Arcade Bomb does not disappoint. You can trigger an on-screen chain reaction to really boost your winnings if your luck is in! On the screen, you will see four different colours of bombs: blue, green, pink, and yellow. A countdown timer starts when a bomb appears on your reels.
Every subsequent spin brings you closer to zero, when your bomb will explode to start a chain reaction. There is a specific pattern to each explosion, which transforms nearby symbols into potential jackpot winners. There is also a possibility of more wins being triggered if any nearby unexploded bombs detonate. When all the bombs have exploded, the only thing you can hope for is that the symbols become higher paying combinations rather than disappointing low-paying combinations.
What is the bonus feature and how does it work?
Despite the fact that there is only one bonus feature here, it is a very special one. In this game, there is a feature called Locked Reel Bombs that appears on almost every spin. During the game, you will find different colored bombs landing randomly on the reels and each bomb has a countdown number attached to it. In order for the bomb to explode on the reels, you must spin the reels this number of times before the bomb explodes.
In the game, there are four different types of bombs that you can land, and each one will produce a different type of explosion that you will ultimately benefit from. As a result of the blast, symbols that have been hit by the blast will change to identical symbols, and undetonated bombs will also explode.
During the game, you will get plenty of different types of explosions, and you'll find that it is even more fun and lucrative if you get more than one explosion at the same time. With this method, all the symbols on the screen can be blown away, leaving only the matching symbols to remain on the screen.
*All values (Bet Levels, Maximum Win, etc.) mentioned in relation to this slot game are subject to change at any time