Aloha!
Fortune Games® Slots Review of
Aloha!

 

Slot Game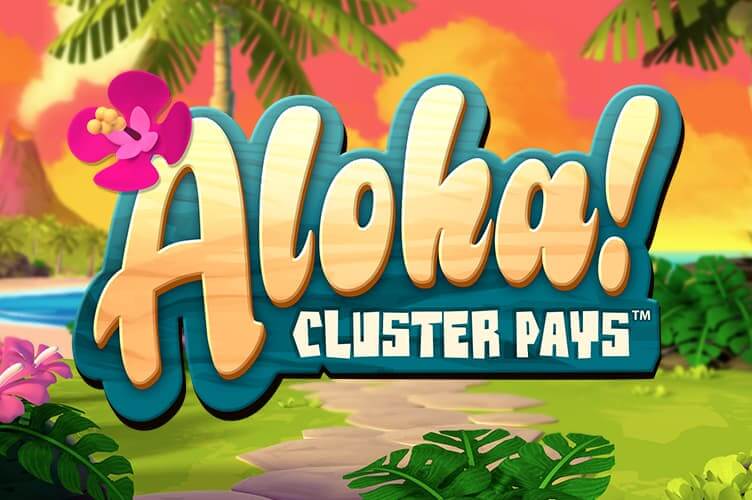 Review of the Aloha Cluster Pays
Aloha Cluster Pays is a six reel, five row, zero payline video slots game from Net Ent, with six reels, five rows, and no paylines. In accordance with the theme of the game, Hawaii is a place of calm and tranquility, but the unusual gameplay of the machine makes it anything but relaxing.
Inventive and alluring, Aloha Cluster Pays is likely to become one of the most popular slot games on the internet in a short period of time. There are many ways in which you can enjoy the game's beautiful graphics and smooth action, whether you are at home or on your mobile or tablet device. It's time to grab your sunglasses and come on over to the party.
Here's how to play
As the game is set on a Hawaiian island, there are plenty of palm trees, sandy beaches and even a volcano in the background as a backdrop to the action. Coconuts, seashells, tribal masks, flowers, pineapples, coconuts, and seashells are some of the symbols that are featured in the game. This is everything you'd expect to see as you sip your cocktails at sunset while enjoying the beauty of the sunset. It is true that you read that right, Aloha Cluster Pays Slot does not have any paylines at all.
Netent has introduced a new and innovative design that is powered by clusters rather than lines. There is no other reason why slots use lines than the fact that they used to be mechanical in the past. If you don't need lines, there is no rule or reason to keep using them if you don't need them. You only have to place your bet and spin the reels, safe in the knowledge that you won't miss a winning line again as long as you place your bet properly. It is important to note, however, that the game does not give away prizes for free.
There are both pros and cons to the new cluster feature. When you see a reel with three symbols, it's a good idea not to get too excited, since you'll need to find a cluster of nine symbols before you see any prizes being awarded.
Here are the sticky cluster symbols that you need to know
Every time you find a cluster of symbols, this signature feature will automatically be triggered. As the reels spin, if a cluster of symbols form on a payline, the symbols will be locked in place and you will be given a chance to re-spin the reels if the cluster occurs.
The more matching symbols you add to the cluster, the more chances you will have to spin the wheel again. The result of all of this is that your potential win just keeps going up and up.
Features of the Bonus
Aloha Cluster Pays also comes with a Free Spins Bonus as if that weren't enough. There are 9 free spins, 10 free spins, 11 free spins and 12 free spins when you find the free-spins icon in any sequence on the reels. During this feature, players will also be able to get the 'Symbol Drop' feature, in which some of the lower paying symbols will be removed in order to give them a better chance of making combinations with the big boys in the game.
Also, don't forget that there are stacked symbols in play here as well. Be on the lookout for the different colours of tikka masks, which are spread across several panels of the painting. As a result, they are worth twice as much as the other symbols and will result in more winning combinations. As an added benefit, they also appear on the most valuable symbols as well, so this makes it a very useful feature.
I have my passport, tickets, and sunglasses with me
I mean, who doesn't love a chance to win prizes and get into the holiday spirit when you have the chance to win prizes? In addition to a thumping drums soundtrack as well as the brightest holiday colours and hues, Aloha Cluster Pays is a fun slot game that provides a great gaming experience. It is important to remember that you need to see 9 symbols in order to win. Cocktails aren't the only thing that makes this night special! 
*All values (Bet Levels, Maximum Win, etc.) mentioned in relation to this slot game are subject to change at any time