8th Wonder
Fortune Games® Slots Review of
8th Wonder

 

Slot Game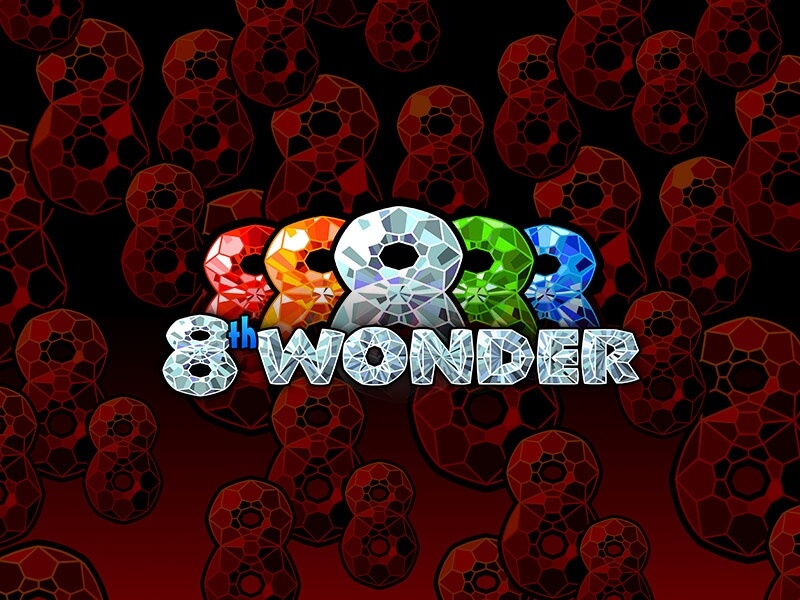 8th Wonder Slot
In Realistic Games' new 3-reel slot machine, 8 is the lucky number. This 5 payline slot has a set of glistening gem icons on the reels as well as no gimmicky side games or complicated payout schedules.
With its lack of special animations and bonus features, spinners used to big-action video slots may find 8th Wonder a bit underwhelming.
A World of Wonders
Some of the wonders of the world were created by nature, while others are the result of human engineering, science, and technology. Over the course of history, we have compiled many lists to recognize the wonders on this little planet, and they usually come in groups of seven.
Herodotus, a historian from the 4th century BC, acknowledged the grandeur of ancient structures like the Great Pyramid of Giza, the Lighthouse of Alexandria, and the Colossus of Rhodes. A list like this was essentially the ancient version of Buzzfeed!
This simple 3-reel slot machine is the 8th Wonder, according to Realistic Games, the creators. This slot machine doesn't really compete with other world wonders, such as the Great Wall of China, Machu Picchu, or even the internet, in our opinion.
The small and plucky game studio has created a game that gleams with simple gem symbols, such as amethysts, sapphires, rubies, and diamonds. Other icons are also involved, depicting stacks of golden bars and wads of cash that are just as valuable. Its centerpiece, however, is an 8-symbol set of colourful gemstones.
Easy on the eye?
In terms of aesthetics, 8th wonder wouldn't even make it into the top 100 of visually impressive slot machines in the world, let alone the top 8. There's nothing wrong with the game itself, it's just that its two-dimensional gem symbols and simple red colour scheme don't offer anything particularly spectacular.
Even the game's control panel is bare and minimal, without any flashy decorations or ornamental features. From a visual perspective, players who enjoy minimalist styles will not be disappointed with what this slot has to offer.
5 Ways to Spin a Winner
To spin the 3 reels of this minimal slot machine, simply select the desired amount of total bets from the game's control panel: 0.25, 0.50, 0.75, 1.00, 2.00, 3.00 and 5.00 credits. After selecting your stake, you can start spinning the reels by hitting the "Start" button or by setting up a series of "Auto" spins.
A row of three matching icons will align on any of the five paylines that run horizontally or diagonally across the reels once the reels have been set in motion. A total bet multiplier from the following paytable will be awarded in such a scenario:
SymbolTotal bet
multiplier3x Amethyst8x3x Sapphire8x3x Ruby8x3x Diamond8x3x Gold bar40x3x Cash40x3x 8160x
Full House Bonus
There isn't much more to this 3-reel slot machine than meets the eye, which is fine if you're looking for something straightforward without any gimmicks. However, the game does feature one special bonus element that will help players to boost their winnings without overcomplicating things.
This is basically a "Full House Bonus", which means that players who fill the 3x3 grid with the same symbol will receive a win that is double the normal payout. Like we said, it's simple, but it could potentially be very rewarding.
*All values (Bet Levels, Maximum Win, etc.) mentioned in relation to this slot game are subject to change at any time