777 Mega Deluxe
Fortune Games® Slots Review of
777 Mega Deluxe

 

Slot Game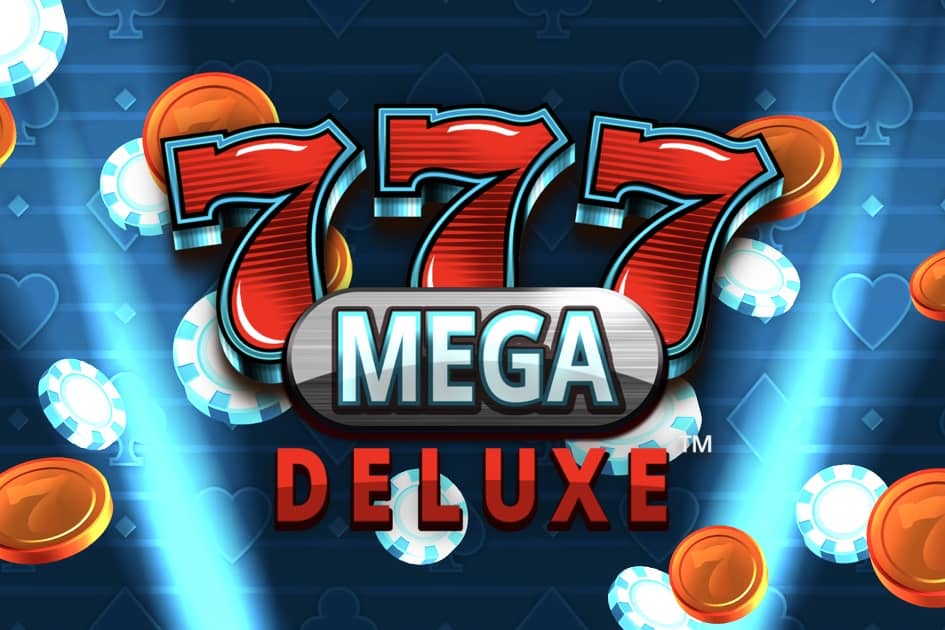 Hot 777 Deluxe: Why You'll Love It
This beautiful woman wears tight, tight shorts and a shirt knotted beneath her ample bust, which sports a Sheriff badge, so we know she's serious. Is there anything not to like? It's clear that this lady is a sharpshooter, since she's packing heat in the form of a gun. This unique game has a lot to offer, including:
Win free spins by collecting Hot 7 bullets
Get 10 free spins once you collect 10 bullets
The Hot 7 symbols remain on the reels throughout the free spins, resulting in impressive cash payouts
Play the game with the volatility that suits your circumstances and preferences
Optimized for mobile and tablet devices
Hot 777 Deluxe: Our Initial Impression
Wazdan has become one of our favourite slots software developers, thanks to their cheeky sense of humour and ability to create superb games that we can't get enough of. It was doubly exciting to learn that Hot 777 Deluxe is an upgrade to the popular Hot 777 slots game that we are already familiar with. An earlier version relied on primitive graphics to pay homage to the old fruit machine classic slots style. While this theme continues to some extent in this revamped version, the upgrades have certainly taken the game well above the level of ordinary slots gaming, providing fast-paced action with plenty of great features that hooked us right away.
The dark-haired bombshell greeted us as Hot 777 Deluxe finished uploading, showing us a series of placards featuring gameplay elements to whet our appetite for the game ahead. In Wazdan games, we've experienced a Hot Spins Bonus, five winning paylines, and a Gamble feature before. In addition to being particularly appealing to high rollers, players have the option to ignore the Gamble feature if they prefer.
The main playing area features a blazing selection of number 7s, which give an indication of what's to come as we prepare to spin the reels of this sizzling slots game. With mountains and clouds in the background, the game's paytable appears across the top of the screen. The 7 symbol comes in three different forms. As the highest-paying symbol across the reels, the red and gold 7 with the word 'Hot' emblazoned across it pays out 100 coins for two matching symbols, rising to an impressive 2,000 coins for three matching symbols. The gold 7 pays out 32 coins for matching two symbols, and 1,000 coins for matching three. When two red 7s are matched across a payline, they pay out 16 coins, while three red 7s pay out 400 coins.
On the reels, you'll also find the popular Liberty Bell symbol, which pays out 8 coins for matching two of them, rising to 80 coins for matching three. In the same way, plums and grapes appear on the reels and pay out the same amount. For achieving three matches across a payline, pears and oranges pay just 8 coins, while lemons and cherries only pay out for three matches, offering just 4 coins.
Hot 777 Deluxe: How To Play
With Hot 777 Deluxe, we particularly enjoy how the player's controls blend perfectly with the game's sharp-shooting theme. The windows for placing your bets and determining your remaining balance are designed to look like bullets. With the Spin button, you can feel as though you're actually shooting at symbols when you play, since it resembles the firing mechanism of a revolver.
Additionally, Wazdan games allow you to alter the volatility of the game, which is something we're seeing more of. If you're a highly cautious player who prefers to avoid risk, you'll probably benefit from playing the game in low volatility mode, as this will trigger numerous small but frequent wins. On the other hand, high rollers will want to set the volatility of the game to high, reducing the number of small wins, but generating occasionally massive wins. A happy medium between those two extremes would be medium volatility.
Free Spins Bonus Round in Hot 777 Deluxe
As you play this game, you'll discover that the hot 7's offer more than just huge payouts. In the right-hand corner of the playing area, a bullet is collected for every win that includes a Hot gold and red 7 somewhere on the reels. As soon as you collect all ten bullets, the belt's logo will light up on fire, and you'll trigger the Free Spins Bonus. The first step is to get one more Hot 7 on the reels. As soon as you've done that, darkness descends, and your free spins begin.
A series of small fires light up the background as the sky grows dark and the music picks up. After collecting ten bullets, you'll receive ten free spins. Another feature of the Hot 7 can be found here. When a Hot red and gold 7 lands on the reels, it becomes sticky and remains in place throughout the free spins round. When another Hot 7 lands on the reels, it will also lock in place for the duration of the free spins, giving you the chance to amass a very tasty prize pot.
*All values (Bet Levels, Maximum Win, etc.) mentioned in relation to this slot game are subject to change at any time