5 Families
Fortune Games® Slots Review of
5 Families

Slot Game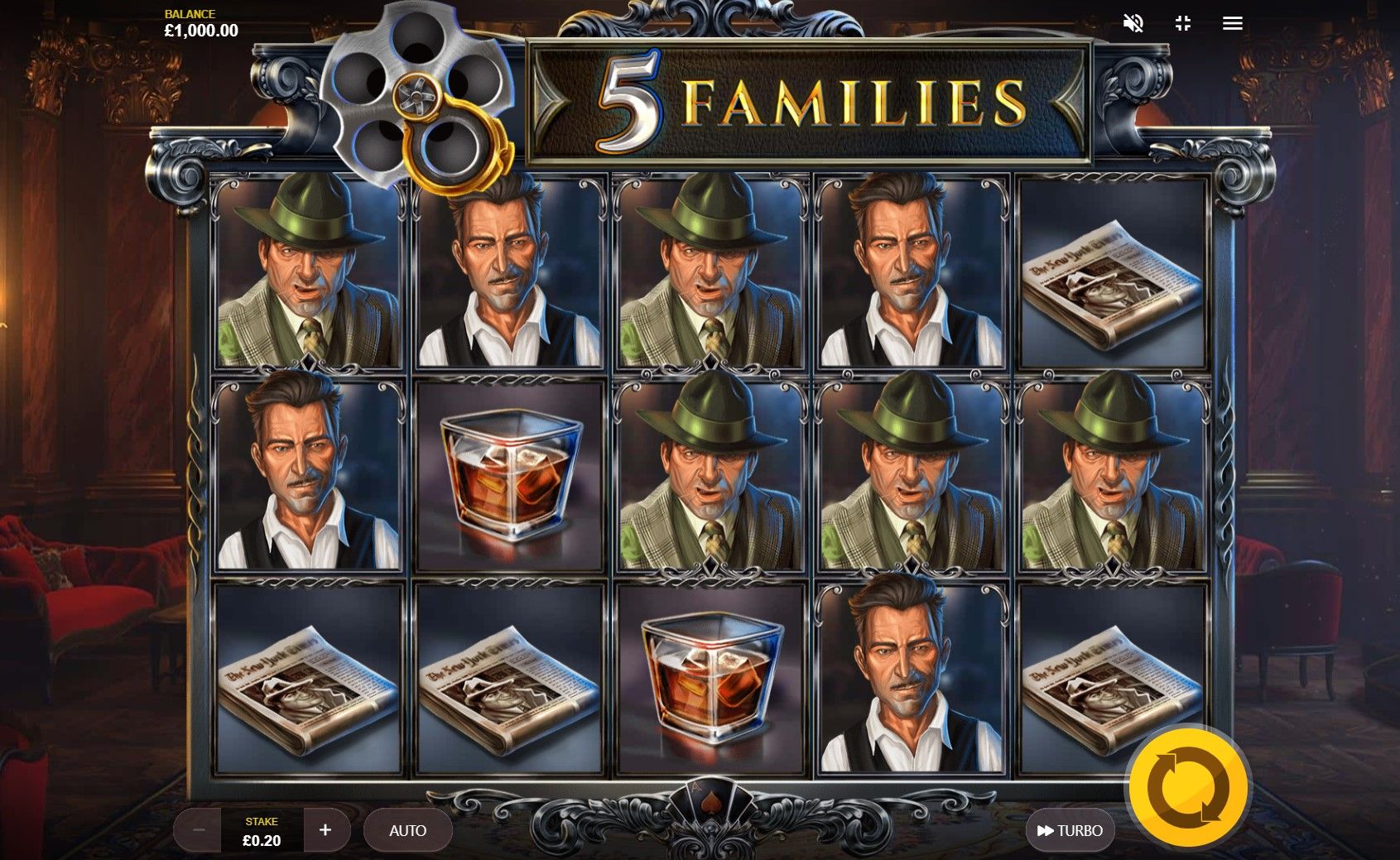 An offer you can't refuse; slick in appearance, packed with features and big on winnings, 5 Families is a game that comes with everything you'd want from an entertaining game that truly delivers.
Red Tiger Gaming have a renowned reputation for their high quality animations and graphics, and this slot is no different. Take a seat in the VIP smoking room filled with billowing clouds of cigar smoke, Chesterfield seating and moody wall lighting to settle in for a family discussion. Along with the moody scenery, the smooth jazz soundtrack brings the mafia-inspired concept to life, so much so, you may find yourself reaching for your briefcase of loot! It's time to put yourself to the test, rise through the ranks and make yourself the gangster boss. 
HOW TO PLAY
With a plethora of themed symbols to watch out for like the briefcase, glass of whiskey, mobster characters or pile of poker chips, the 5 Families mobster theme becomes even more realistic. You'll earn money depending on the amount of identical symbols you land on a payline and the amount of return is dependent on your placed bet. 
Every time a player lands a winning combination, a bullet is added to the chamber of the gun above the reels. If players get five winning rounds in a row, the gun will fill up and they'll gain entry to the VIP room feature. Once this feature is active, all winning combinations receive a 5 x multiplier boost. That means that the Scar Face lookalike pays 10, 30 or 100 x your total stake rather than 2, 6 or 20 x stake in the base game. This is where the 1,000 x stake max win will come in.
Game Information
Slot Name: 5 Families 
Software: Red Tiger Gaming
Min stake: 20p
Max stake: £20.00
Max payout: 1000 x your stake
Jackpot:
Reels: 5
Paylines: 10
RTP: 95.71%