777 Scratch
Fortune Games® Slots Review of
777 Scratch

 

Slot Game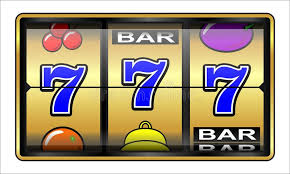 Slot 777 Scratch Card
Do you have a nostalgic feeling? Are you yearning for a good old arcade scratch card game like in the old days? Just imagine if you could access a couple of scratch cards just like that without even leaving home and have just as much fun as if you were at a land-based casino.
Once again, Neogames has decided to go back to the roots of the genre and do away with all the unnecessary frills of some scratch cards. This search results in Slot 777.
Now that we have your attention, let's take a closer look at the game!
Back to the True Origins of scratch card Games
In a way, Slot 777 is reminiscent of scratch cards: simple devices that let you win money while having fun.
Thus, the game takes place in a casino, where the genre originated. Local casinos where you know which machines are most likely to let you win the jackpot. There are only a few scratch cards in front of the players, neon lights on the ceiling, and an unpretentious rug on the floor.
To begin playing in an actual casino, hard-core players won't need anything else. Beginners may find it difficult to immerse themselves in this inconspicuous world.
Firing Up the Machines
Now that the décor has been put in place, it's time to see what our options are in terms of gameplay.
In comparison to the latest trends in scratch card games, those options are quite limited. Each virtual scratch card has three reels and a single horizontal payline, which is more than a single reel slot. You have three chances to match each spin.
The (+) and (-) buttons located below the reels will let you modify the amount of your wager. You can bet from as little as 0.10 to 10 credits per activated payline, that is to say for each machine on which you decide to bet. Hit the large blue circle when you are ready, and the reels will start spinning loose.
The Autoplay feature lets the game spin on its own for a predetermined number of spins.
By clicking the corresponding tab located at the bottom right-hand corner of the game screen, you can configure Autoplay mode and decide exactly how many spins you wish to trigger. That's all you need to know before you begin. Now let's examine what's happening on the reels.
A Classic, Time-Proof Menu
There isn't much going on in that paytable. Along with the back-to-basics theme of Slot 777, the reel symbols have also gone back in time.
As a result, you should expect to find the usual fruity selection of Lemons, Plums, Strawberries and Oranges, amongst other. In addition to these, the Neogames developers have thrown in a few Sevens and Bar signs to top up the list.
Multipliers are applied to your initial bet when three identical symbols appear on the same machine. You can win up to 10,000 times your wager with each spin, but the stakes can be high!
Click on the Menu button all the way to the bottom of the game screen in order to get a better overview of the winning symbol combinations and the rewards each of them entails.
Not Much to See, But a Solid Game
By eliminating complicated game themes, over-the-top animations, and unnecessary frills, Slot 777 focuses on the actual betting, in its purest form. A game that looks so basic and boring may be ignored by many players.
Despite this, Slot 777 has all the classic elements of a good scratch card game wrapped up in an easy-to-understand package. If you don't mind the lack of special symbols and other modern elements, Slot 777 might be worth a try.
*All values (Bet Levels, Maximum Win, etc.) mentioned in relation to this slot game are subject to change at any time