Beachball Blast
Fortune Games® Slots Review of Beachball Blast Slot Game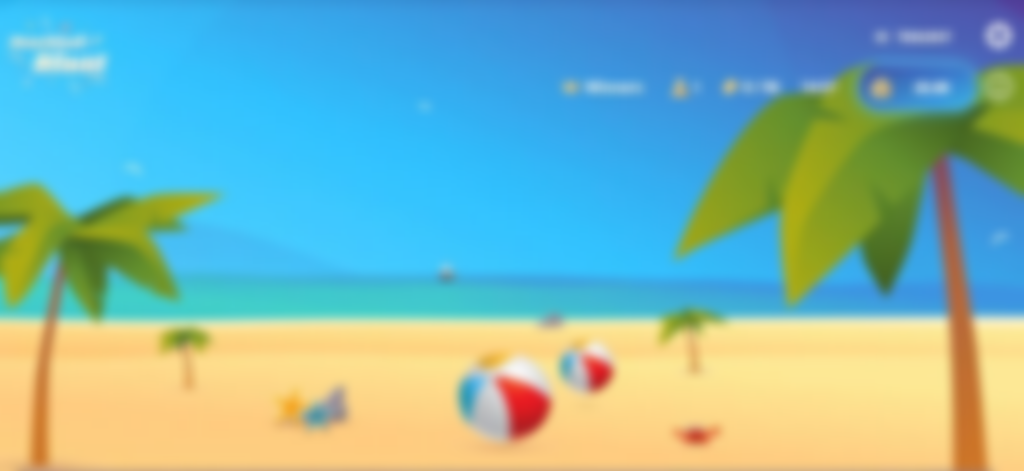 Review of Beach Ball Blast
A summer edition of Pragmatic Play's Bingo Blast, themed around sandy beaches and summer, has been released, featuring one of the casino industry's most beloved game developers. A 90-ball bingo game at Beachball Blast is as exciting and entertaining as a regular game, but at a four-times faster pace. This makes it a great choice for those seeking a fresh take on classic bingo.
There is a maximum of 96 tickets available in the Beachball Blast bingo game. Tickets cost 2p, 5p, and 10p. The thrilling room is open every day between 8:00 a.m. midnight. The Beachball Blast casino slot game is playable on all devices, and you can only win the full house.
Graphics and theme
Pragmatic Play develops iGaming content for its gaming industry partners worldwide, and they are always bringing new content to the market. In contrast to its predecessor, Beachball Blast bingo is a fun in the sun game. This game is beautifully designed to give you the feeling of being at the beach, with palm trees, boats, crabs, and starfish all around the bouncing beach balls that contain the bingo numbers.
Beachball Blast's graphics show Pragmatic took care to create a sunny, beachside setting while developing the bingo game. Furthermore, the game has been optimized so that those who want to play on their mobile phones can do so with the same experience as those playing on their PCs. The bingo tickets are made up of a grid of 15 numbers ranging from 1 to 90, and 90 ball bingo games are played with a total of 90 balls.
Beachball Blast bingo is easy to play and faster than other versions. You can play this amazing bingo game by following these steps:
Select how many tickets you wish to purchase before joining the Beachball Blast room at Umbingo.
If you click on the 'Buy Tickets' icon, you can choose between 2p, 5p, and 10p tickets.
When the game begins, balls are called out faster than usual, creating a fast-paced, no-nonsense game.
Numbers are automatically checked off so that new ones can be added as soon as possible.
Instead of completing lines, this bingo game focuses on getting a 'Full House'. It is the first player to successfully mark all 15 numbers on a ticket that wins the "Full House" and the grand prize of the game.
It is also important to remember that if more than one ticket wins a prize, the amount will be split equally.
Bingo statistics
To get the most out of Beachball Blast bingo, it is beneficial to learn about it. Bingo Blast includes all of the impressive features and incredibly quick action of Bingo Blast, with bingo balls being 'blasted' rapidly to send players to a one-to-go situation when speed is increased to 3 to 4-fold. There is also more than £30,000 up for grabs every month.
As in classic 90 ball bingo, Beachball Blast has 9 lines with 5 numbers each, and the rest are left blank. The goal is to fill in as many numbers as possible and hopefully get a Full House. Further, the first column on the card always contains numbers 1 to 9, while the second column always contains numbers through teens. The third column includes all of the numbers in the 20s, while the fourth column includes all of the digits in the 30s.
In the table below, you can also see the Beachball Blast's data to determine if it's a good fit for you.
-Ticket Price 2p, 5p & 10p
-Room Time 8 AM - Midnight
-Bingo Version 90 Ball
-Gameplay 3x9 grid & 15 Numbers
-Theme Summer
-Bonus Features Faster Gameplay, Auto Daub
-Developer Pragmatic Play
-Max Win £30,000 every month
-Release Date 17 August 2021
* All values are subject to change at any time.
Features of Beachball Blast
You will find several fantastic features while playing Beachball Blast. Check out this bingo game to see what it has to offer. 
Beachball Blast bingo is a fast-paced game, with balls called out 3-4 times faster than in other bingo games, bringing you even closer to the action. There are some speedy pro bingo players out there who enjoy playing fast numbers.
Due to the quick gameplay in Beachball Blast, the called numbers are automatically checked off so that fresh ones can replace them as soon as possible. As a result, the game can be played more quickly and there are more chances to complete the numbers.
Review of the overall situation
Beachball Blast bingo is available every day from 8 a.m. until midnight. This game is based on standard 90-ball bingo, but it adds a touch of elegance and glamour to the speed, touch, design, and overall gameplay. The numbers are called quickly, so you'll need to stay on your toes, but if you're a regular online bingo player, you'll enjoy it. It is a fantastic addition to Pragmatic Play's bingo product portfolio, following its winter variant, Snowball Blast.
*All values (Bet Levels, Maximum Win, etc.) mentioned in relation to this slot game are subject to change at any time